10 Abandoned Prisons Hiding Throughout The U.S. – And They Could Be In Your Backyard
The history of crime and punishment in America is a fascinating and complex narrative. As attitudes towards incarceration and criminality shifted over the years, many historic penitentiaries fell silent. These abandoned prisons in the US are equal parts eerie, heart-breaking, and hauntingly beautiful.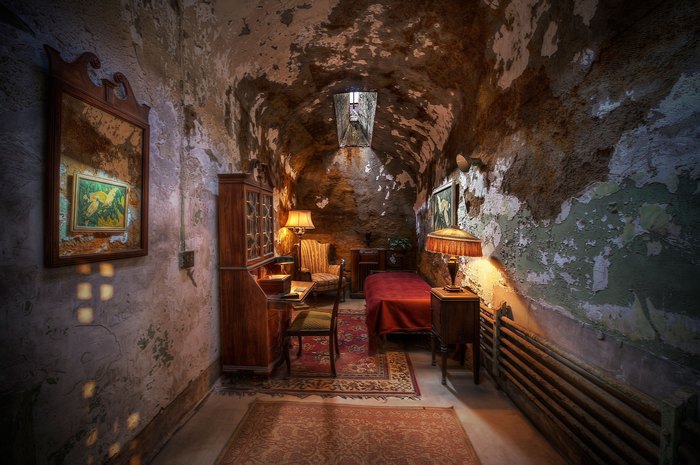 Have you ever been to any of these abandoned prisons in the US? How about these 19 abandoned cities and towns in the US? Terrifying!
OnlyInYourState may earn compensation through affiliate links in this article.
More to Explore
Abandoned Places in the US
What are some other abandoned places in the US?
What is it about abandoned places that captures our imaginations so? There's something wholly unsettling about abandoned places. Ghost towns and old cemeteries, derelict buildings, and forgotten sites; these are places that have been buried in the past — both literally and figuratively. With each passing day, these forsaken locations continue their descent into oblivion, banished to obsolescence. However, there are some that remain relevant; ironically, these sites are now defined as being abandoned. And in the fall, when there's a nip in the air and dwindling daylight, abandoned places can cause imaginations to run wild — in the very best possible way. Here are several of the most fascinating abandoned places in the US:
Bombay Beach - Imperial County, California. Bombay Beach was a place of pure paradise; a SoCal mecca that boomed with luxurious hotels and yacht clubs in the early 1900s. The sea and its shores teemed with wildlife, and it truly was a slice of heaven. Then, seemingly overnight, this bustling resort town just up and vanished, leaving many to wonder if, in fact, Bombay Beach had been nothing but a desert mirage all along. By the '70s, the fish had died, the birds had become ill, and the tourists had disappeared. Today, visitors will find vacant buildings, fish corpses, and an unpleasant smell that seems to permeate the town, making Bombay Beach one of the most intriguing abandoned places in California... and the US!

Santa Claus Land - Arizona.

When Arizona's Santa Claus Land was founded in 1937, it was meant to be an enchanting year-round destination along Route 66. This unique park provided families a magical holiday experience all year long, with the Man in Red on standby to listen as kids rattled off their Christmas wish lists. But by the 1970s, America's love affair with Route 66 had begun to dwindle, and its roadside attractions closed like dominoes. Today, road trippers can see the remains of Santa Claus Land behind a barbed wire fence, making this one of the

creepiest abandoned places in the United States

.

Joyland Amusement Park - Wichita, Kansas. With the exception of prisons (see above!), there is little more unsettling than an abandoned theme park - the crowds, rides, and laughter that once filled the park grounds seem to linger in the air. Joyland Amusement Park was once an epic Midwest destination; open from 1949 until 2004, this park was good, old-fashioned American fun, with wooden roller coasters, bumper cars, and a Ferris wheel. Today, the once-popular destination sits quiet and abandoned, kept company by graffiti-covered attractions, decaying coasters, and sun-bleached ticket booths. Over the years, auctions, fires, and nature disassembled Joyland piece by piece; however, this story has a happy ending. Today, visitors can take a whirl on the original Joyland Carousel, which has been renovated and relocated to the Wichita Botanica Gardens

.
Related Articles