Thousands Of Tulips Are Blooming At This One Field In Texas… And You'll Want To Visit
We all know that spring is bluebonnet season here in Texas, but not everyone is aware that tulips also abound this time of year. Texas Tulips, a farm in Pilot Point near McKinney, is filled with thousands of vibrant flowers just waiting to be picked. See this gorgeous Texas tulip field for yourself.
Editor's Note: Texas Tulips opened on Feb. 24 and closed on April 2 for the 2023 tulip season. Please keep this lovely place in mind for next spring.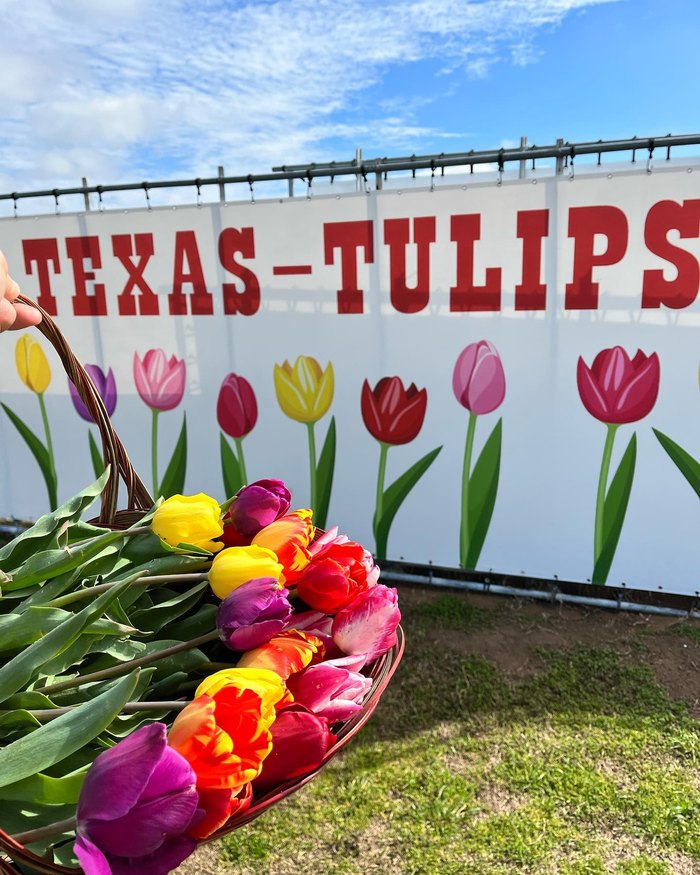 Have you ever picked tulips at this tulip field in Texas? Have you ever seen such beautiful tulips in Texas? For more information, visit the company's website and Facebook page.
OnlyInYourState may earn compensation through affiliate links in this article.
Thousands Of Tulips Are Blooming At This One Field In Texas... And You'll Want To Visit
April 07, 2023
What's the most beautiful park in Texas?
Enjoy 400 acres of natural beauty without leaving the city at Eagle Mountain Park in Texas. With more than 5 miles of trails, this family-friendly Forth Worth space is great for running, bird watching, and hiking. Left to its natural habitat, this pastoral park allows glimpses of animals, a sandy beach, and surprising, unparalleled views of the pristine Eagle Mountain Lake. The park also offers some interesting structures from the past, including several rustic barns and a windmill. Pack a picnic and stay all day. For photos and more information, visit the Tarrant Regional Water District website.
What is the most scenic town in Texas?

While these 10 towns in Texas have the most breathtaking scenery, the one that stands out more on this list is South Padre Island. This charming resort town is a barrier island in Cameron County along the Texas Gulf Coast. Besides the 34 miles of beach, the warm climate attracts tourists allowing them to experience delicious food, live music, and fun. And if you're a fan of fishing, definitely check out the Texas International Fishing Tournament. The competitive event takes place each summer and in it, you can win some big money while testing out your skills. Visit the Facebook page for more information about the scenic town in Texas, South Padre Island.
What is the smallest restaurant in the state?

The best Mexican food meal of your life awaits at Little Mexico in Palestine, Texas. Being around for more than half a century says something about the food at this tiny Texas restaurant. After moving a couple of times, you'll find its current location at 2025 West Oak. This scrumptious eatery is family-owned and operated. From nachos to classic Mexican dinners, everything is individually prepared and oven-baked, which is why your plates are so hot when they are served. Find out more about this mainstay in Texas on the company's website.