Don't Drive On These 8 Haunted Streets In Texas…Or You'll Regret It
I thought I would put together a list of infamous haunted roads throughout the state that have a reputation for giving travelers a good scare. So, buckle up and hit the road, but keep in mind..once you turn down these haunted streets in Texas, you might never make it out to the other side…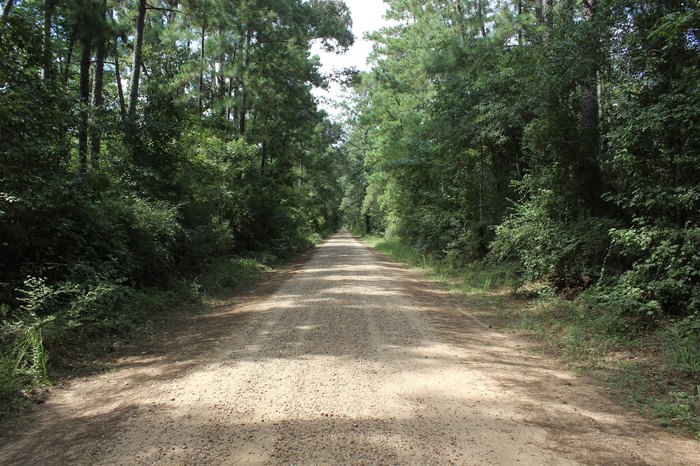 Which of these haunted streets in Texas is your favorite? I'd have to say, mine is #1 for sure!
Do you know of any other haunted roads in Texas? Share your ideas and experiences with us in the comments!
OnlyInYourState may earn compensation through affiliate links in this article.
Address: Bragg Road, Bragg Rd, Texas, USA
Address: E Ashley Rd, San Antonio, TX, USA
Address: Applewhite Rd, San Antonio, TX 78264, USA
Address: Argyle, TX 76226, USA
Address: Lampasas River, Killeen, TX 76549, USA
Address: Patterson Road, Patterson Rd, Houston, TX 77084, USA
Address: Sarah Jane Ln, Fort Worth, TX 76119, USA
Address: San Marcos, TX, USA
haunted streets in Texas
October 20, 2020
Are there any haunted cemeteries in Texas?
Cemeteries are pretty creepy to begin with, before you add in a layer of the supernatural. The Lubbock Cemetery is known to be one of the most haunted cemeteries in Texas, most likely due to its proximity to an abandoned railway trestle known as "Hell's Gates." Legend has it that if you enter the cemetery and attempt to leave before kissing the angel tower over the grave of Officer Herrera, a spirit will stop you from leaving the cemetery.
What are the most haunted places in Texas?
No matter what part of Texas you find yourself in, you're not too far away from a haunted place (or two). Some of the most haunted places in Texas include the Aurora Cemetery in Aurora, U.S. Route 67 on Mitchell Flat (east of Marfa), Goatman's Bridge in Denton, and the Driskill Hotel in Austin.
Can I go ghost hunting in Texas?
No matter what time of year it is, there's always a ghost tour happening somewhere in Texas. Just about every major city including Houston, Dallas, Austin, and San Antonio all have tour companies that specialize in the supernatural. Most of the tours will lead you around the city's most famous paranormal hotspots, and who knows…maybe you'll have a ghostly encounter of your own. If you prefer to take your spirit skills out on your own, you could always visit the Screaming Bridge at River Legacy Park in Arlington. As the story goes, one night a car full of kids were driving up to the bridge when they slammed into an oncoming bar. Both cars crashed into the river below, killing everyone involved. While the bridge has since been closed, you can access the bridge through River Legacy Park. At night, some people claim to have seen the names and dates of those who dies reflected in the river, while others have seen lights and mysterious fog coming from the bridge.