The History Behind This Remote Hotel In Texas Is Both Eerie And Fascinating
With a name like Grim, this hotel doesn't have to do much to make itself scary. Once a grandiose hub for Texarkana's richest populous, its dilapidated appearance today will shock you to the very core. Whatever spirits wander these hallways are probably making their presence known on this Halloween night, and they implore you to join them.
Keep reading for an exclusive look inside the walls of this abandoned gem: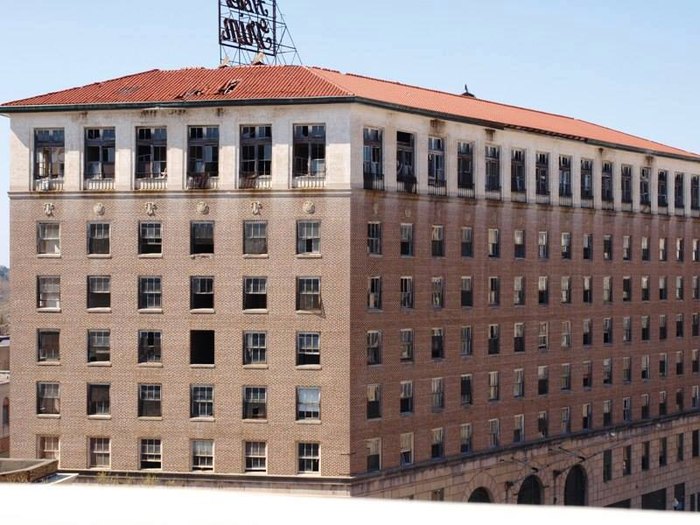 Check out this rare footage of the hotel's interior:

Though exploring it sounds fascinating, we implore you to only view the hotel from outside. Not only are the doors locked, but it's also full of hazardous organisms after decades of abandonment.
Address: 211 W 3rd St, Texarkana, TX 75501