8 Texas Bakeries That Serve The Best Kolaches In The State
Kolaches: an iconic Texas food that has become a popular breakfast staple all over the country. The only problem? No other state knows how to make them like we do. The traditional fruit-filled, square pastries have been replaced with oblong, dry pieces of dough filled with rubbery hot dogs and cheese from a can. The Czechs who came up with the original concept would be absolutely disgusted by how badly their creation has been reproduced – but lucky for us, we can still enjoy their homemade treats at several places throughout the state. Here are 8 of the best kolaches in Texas.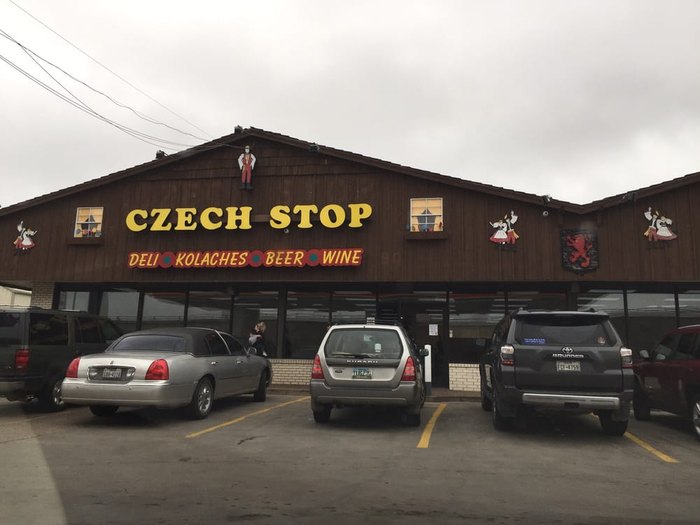 Have you had any of these exceptional treats? Who do you think makes the best kolaches in Texas? Share your thoughts with us in the comments below! And if you know another must-visit attraction or eatery, nominate it for a chance to be featured!
If it's comfort food you're after, pay a visit to these delicious country restaurants in Texas.
Address: 104 S George Kacir Dr, West, TX 76691, USA
Address: 120 Brazosport Blvd N, Clute, TX 77531, USA
Address: 8900 Hwy 290 E, Chappell Hill, TX 77426, USA
Address: 808 3rd St, Rosenberg, TX 77471, USA
Address: 109 W TX-71, Ellinger, TX 78938, USA
Address: 1810 Main St, Danbury, TX 77534, USA
Address: 110 Kessler Ave, Schulenburg, TX 78956, USA
Address: 2247 West, TX-71, La Grange, TX 78945, USA
best kolaches in Texas
May 26, 2020
What are the best Czech restaurants in Texas?
For some scrumptious meals, visit Czech-American Restaurant in the town of West. This eatery serves authentic dishes in a welcoming atmosphere. Enjoy traditional dinners like cabbage rolls, dumplings, and sausage. But be sure to save room for dessert! This wonderful restaurant is known for their amazing pies. Come see why people consider this to be one of the best Czech restaurants in Texas! If it's pastries you're after, visit Gerik's Ole Czech Bakery & Deli. This cozy bakery is also located in the town of West, and their kolaches rival even the most famous local bakeries. Take home a batch of kolaches to-go! It's the best way to start your morning.
What are the best bakeries in Texas?
There are so many wonderful bakeries in Texas. If you have a mighty sweet tooth, you'll definitely want to visit Sugar Mama's in Austin. This bright and retro bake shop serves some of the most inventive cupcakes you've ever eaten. Of course, you'll find classics like birthday cake and red velvet, but if you really want to shake things up you should order a baklava or dreamsicle cupcake. For some classic Czech treats, visit Slovacek's in West, Texas. This remote eatery is definitely worth going out of your way for.
What are the most iconic Texas meals?
Kolaches aren't the only iconic meals in Texas. We're also known for our amazing brisket. Covered in salt and pepper and low-smoked for hours, this classic Texas dish is pure bliss. You don't need any extra fixin's or sauces on our BBQ. Us Texans also adore chicken fried steak. The crispy coating and tender steak filling is only made better by a pool of creamy pepper gravy. This dish is the very definition of Texas comfort food.
Address: 104 S George Kacir Dr, West, TX 76691, USA
Address: 120 Brazosport Blvd N, Clute, TX 77531, USA
Address: 8900 Hwy 290 E, Chappell Hill, TX 77426, USA
Address: 808 3rd St, Rosenberg, TX 77471, USA
Address: 109 W TX-71, Ellinger, TX 78938, USA
Address: 1810 Main St, Danbury, TX 77534, USA
Address: 110 Kessler Ave, Schulenburg, TX 78956, USA
Address: 2247 West, TX-71, La Grange, TX 78945, USA