These 20 Gorgeous Lakes In Tennessee Are Demanding Your Attention This Summer
With summer here, we bet you have already invested in an awesome swimsuit and have headed out to the cooling lakes in Tennessee. The Volunteer State has some pretty magnificent weather in the summer for you to get out, take a stroll, or a run followed by a dip in the sparkling blue waters. We've put together a list of twenty gorgeous lakes in Tennessee that will keep you coming back 'til it cools off in late autumn. Then the crisp fall air will change the leaves into brightly-colored ornaments dripping in gold and crimson, a great backdrop to these Tennesee lakes. Hope you try one of these out while the sun is still blazing.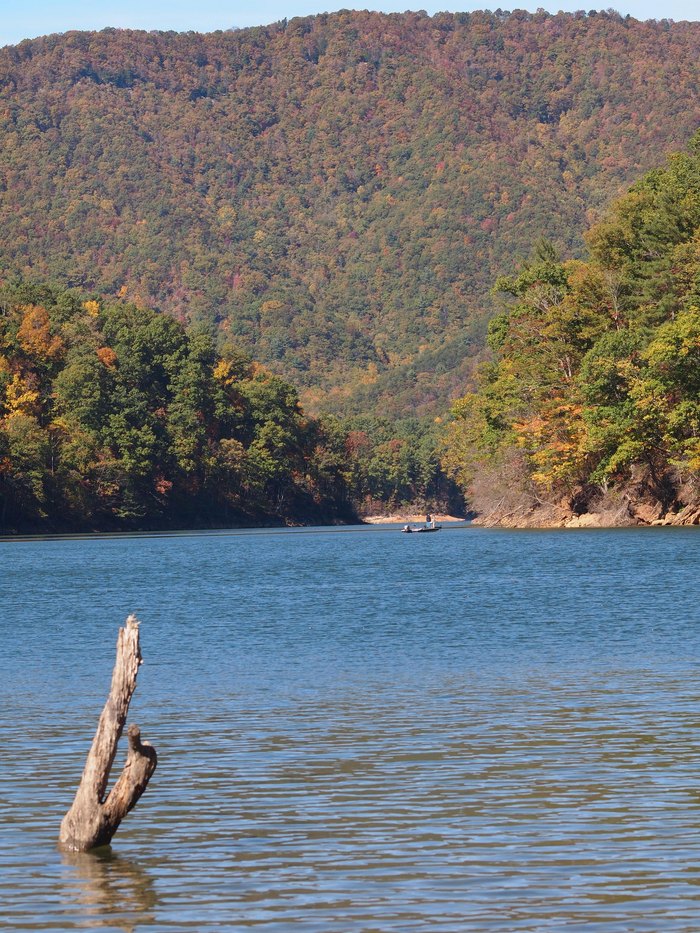 Have you decided which lakes in Tennessee to visit? Plan it out where you can take in more than one, find a bed and breakfast to stay in, and a restaurant or shopping along the way. But more importantly, don't forget to enjoy your summer in this picturesque southern state.
OnlyInYourState may earn compensation through affiliate links in this article.
These 20 Gorgeous Lakes In Tennessee Are Demanding Your Attention This Summer
July 13, 2022
Where is another gorgeous lake in Tennessee?

The shallow, 10-mile Chilhowee Lake is located 40 miles south of Knoxville, Tennessee, bordering the southern entrance to the Foothills Parkway and Abrams Creek. It provides a partial boundary between the ever-beautiful Cherokee National Forest and the majestic Great Smoky Mountains National Park. The narrow route twists upstream near the state line to Calderwood Dam. Because of its remote setting, it is a favorite spot for kayaking and fishing. Some common fish you'll find at the end of your fishing poles are trout, yellow perch, large- and smallmouth bass, and walleye, making it one of the best lakes in Tennessee.
Where is the best waterfall road trip in Tennessee?

Put a day on reserve and take this trip to visit five of Tennessee's breathtaking waterfalls. The drive takes about four hours and you will return revitalized by the natural beauty the state offers. The waterfalls include southern Jackson County's Cummins Falls on the Blackburn Fork State Scenic River, Burgess Falls in Putnam County, the tallest waterfall in the state Fall Creek Falls straddling Van Buren and White counties, Twin Falls in Warren County, and Ozone Falls in Cumberland County. Many of these are inside state parks or beside trails so you may find yourself staying longer. Pack a lunch, take it slow and enjoy some of the best waterfalls in Tennessee.
Where is one of the best restaurants in Tennessee?

Get dressed up and make a reservation at the Barn at Blackberry Farm. This James Beard Award-winning restaurant and wine program in Walland, Tennessee sits in a turn-of-the-century bank-style barn. The Foothills Cuisine is crafted from Appalachian-regional ingredients sourced from local farmers. Try the crispy pig ears and grilled onions appetizer with buttermilk aioli; the Carolina gold rice dumplings filled with lobster; or the brown butter poached trout with smoked, whipped pecans. And the ambiance here is nothing to sneeze at, created with antique-style linens and custom chairs.