These 13 Photos of Southern California In The 1970s Are Mesmerizing
It's always so much fun looking back at pictures from the past — especially photos of SoCal in the 1970s. If you're a sucker for nostalgia like I am, I think you'll enjoy these great shots of Southern California that were captured back in the 1970s. Do you remember what the Disneyland sign looked like back then? How about Alpha Beta —  remember that supermarket? Check out the pics and take a look. If you want to go back in time a bit more, you will also enjoy seeing the slideshow of pictures that show SoCal in the 1950s and 1960s.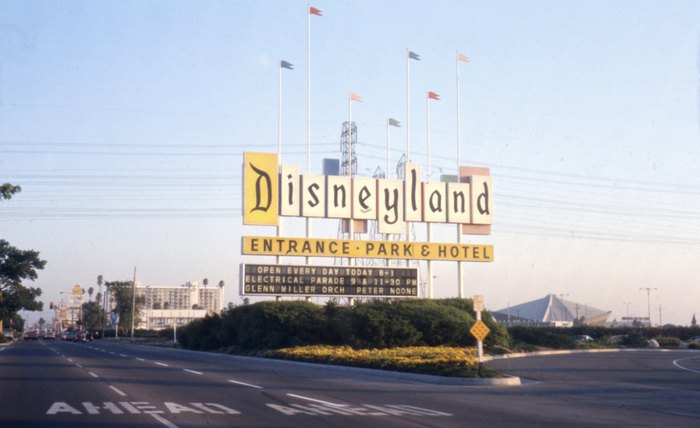 It's kind of crazy to view SoCal in the 1970s compared to the SoCal we know and love today. Everything looked so different back then — especially the cars! Looking at these old pictures makes me wonder just how different things will look in Southern California in another 40 years. Do any of these pictures bring back some fond memories for you?
OnlyInYourState may earn compensation through affiliate links in this article.
More to Explore
SoCal in the 1970s
What are some old stores from SoCal in the 1970s?
For longtime residents of Southern California, there are undoubtedly places that used to be open that have since gone out of business. If you've lived in Southern California long enough, you'll definitely recognize many of these stores from SoCal in the 1970s that perfectly capture a slice of SoCal life. One notable store from the 70s in SoCal is places like Alpha Beta, a popular chain of supermarkets first got its start in Pomona in 1917 and was open until 1995. If you were a kid who grew up in SoCal, there's no question you spent some time at the Alpha Beta for some grocery shopping with mom and dad! Another store we miss is Mervyn's, one of many go-to department stores back in the day when shopping malls were the place to be on the weekend. The Pottery Shack was a total SoCal treasure; this iconic shop in Laguna Beach was a friendly and familiar local gem where you could find all sorts of pottery and collectibles. To this day, just seeing this statue will instantly take you back to your childhood!
What are some things people who grew up in SoCal in the 1970s remember or miss?
In addition to some of the above stores and sites, those who grew up during the '70s in Southern California probably remember Der Wienerschnitzel, a classic spot for grabbing an amazing German meal in the state. Movies, of course, have long played an important role in SoCal culture; if you grew up in SoCal, perhaps you remember Edwards Cinema pictured here in Costa Mesa? It was totally hoppin' on the weekends! Robinson's was also a top spot for shopping, and whether you worked here or shopped here as a kid, it was a place where many of us spent a lot of time in the '70s. And while In-N-Out is a cult favorite today, in the '70s, it was all bout Burgerland. Who remembers Burgerland? Growing up in the 1970s means you remember what it was like to pay 35 cents for a burger or a malted shake. What a steal!
Related Articles
Explore Southern California