These 13 State Parks In Southern California Will Knock Your Socks Off
Southern California is home to many glorious state parks just waiting to be explored. Since it's always a good time of year to get outside and do some wandering, we've put together a list of state parks in Southern California that are worthy of a full day, or even a whole weekend, of exploration. Whether you enjoy hiking, camping, fishing, water sports, horseback riding, or pretty much anything outdoors, these state parks offer a wonderful playground where you can embrace nature and experience all the beauty that SoCal has to offer.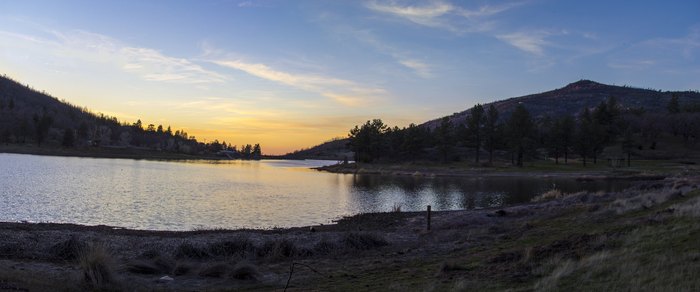 It's pretty amazing to think that all of these spots belong to us in Southern California. And it's hard to believe that many of these locations were once at risk of closure due to state budget cuts. Let's protect these beautiful spaces and take time to enjoy the land.
OnlyInYourState may earn compensation through affiliate links in this article.
State Parks to Visit in Southern California
February 16, 2022
What are the best state parks in Southern California?  
Southern California sees tens of millions of visitors every year, and most often, those visitors tend to go to places like the various beaches (we love Venice Beach, personally), famous piers, and world-renowned amusement parks. This means they're missing out on an entire world of amazing state parks in Southern California that many of them don't even know exist! Some of our favorite state parks in SoCA include the 26,000-acre wonderland known as Cuyamaca State Park. Then, we also adore El Capitan Beach State Park, which is absolutely breathtaking and just 20 miles from Santa Barbara. Gaviota State Park is another favorite, and it features more than 30 miles of awesome hiking, biking, and walking trails of varying difficulties. Finally, there's Crystal Cove State Park, a favorite among locals, which features three amazing miles of beachfront coastal splendor and 2,400 acres of awesomeness to explore. Need more of the outdoors? Check out these amazing outdoor places in SoCA to explore ASAP.
 What are the best hiking trails in Southern California?  
Southern California also just so happens to be a place that's grossly overlooked when it comes to hiking trails, if you ask us. Some of the best hiking trails in the entire state are found in SoCA, and they certainly deserve a lot of love for their stellar uniqueness and natural beauty. One of our favorite hiking trails in Southern California is the amazing Borrego Palm Canyon Loop, a three-mile trek that always goes overlooked within Anza Borrego State Park. Then, in the Santa Monica Mountains National Recreation Area, you can find the 3.2-mile long Solstice Canyon Trail, which leads to amazing ocean views, a small waterfall, and a picturesque canyon. Finally, we fell in love with the Yucca Point Trail, within Torrey Pines Nature Preserve. Torrey Pines are some of the rarest pine trees there are, and they're right here in our little slice of heaven! This trail is a 1.5-mile trek that shows you these trees up close and features plenty of interesting geology and geography.