8 Kid-Friendly Campgrounds In Southern California That The Whole Family Will Love
There's something about a camping getaway that brings out the kid in all of us. Especially when you head to kid-friendly campgrounds in Southern California, those that are truly designed with kids in mind. From fun overnighters in a teepee to swimming pools and rock-climbing walls, these unique campgrounds are just what you need for a memorable outing. Keep reading to find out more about where you can find the best family camping in Southern California.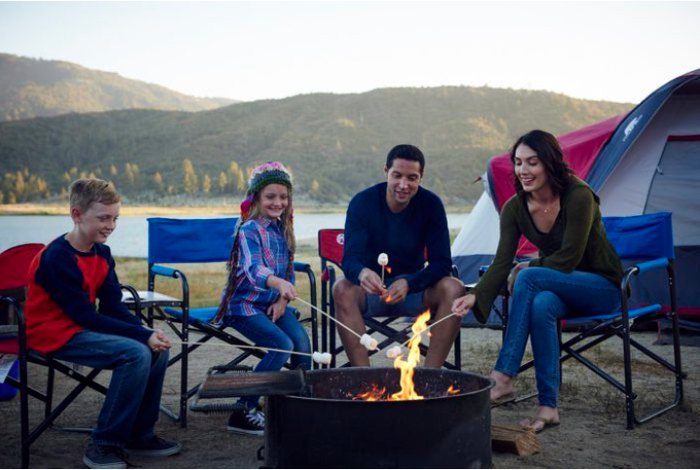 What are your favorite kid-friendly campgrounds on this list? They all look like tons of fun so it's almost impossible to decide which one to check out first. Where do you go camping with kids? Tell us your thoughts in the comments!
Looking for more ways to make your summer in SoCal a memorable one? Check out 15 things to do in the summer in Southern California.
OnlyInYourState may earn compensation through affiliate links in this article. As an Amazon Associate, we earn from qualifying purchases.
More to Explore
Beautiful California
Which hikes in Southern California are short and sweet?
If you don't have too much time on your hands but still want to get out and explore for a little bit, check out these short and sweet hikes in Southern California:
Beach Trail and Broken Hill Trail: This three-mile loop trail is located within the 2,000-acre Torrey Pines State Natural Reserve in La Jolla. While there are over 100 steps along the way, the sandstone cliff and beach views are outstanding.
Sara Wan Trail: Head to Malibu's Coral Canyon Park for this 2.5-mile loop trail. Along the way, you'll have ocean views as well as see some of the most beautiful homes along the ocean. You'll also be able to see the iconic Point Dume.
What are the best beaches in Southern California?
If you find yourself camping with kids and want to get out for something different, check out some of the best beaches in Southern California:
Mission Bay Park: Located in San Diego, there is much to do here in this 4,235-acre park, such as paddle boarding, fishing, swimming, surfing, water skiing, jet skiing, sailing, and kayaking.
Venice Beach: While swimming and sunbathing are pretty popular here, this beach in Los Angeles also features a 2.5-mile boardwalk full of places to eat and shop as well as areas for skating and basketball. And of course, be sure to check out Muscle Beach.
What are the best small towns in California?
Spend a day exploring some of the best small towns in Southern California:
Idyllwild: Located in Riverside County within the San Jacinto Mountains, this town sports a lovely main street full of shops like Merkaba tea shop, eateries like Ferro, and galleries. You can also take in nature at the Mount San Jacinto State Park or the Idyllwild Nature Center.
Solvang: You'll find this Santa Barbara town within the Santa Ynez Valley. Founded by Danish Americans in 1911, it still maintains that presence within its shops, eateries, and museums. Grab a Danish pastry from Olsen's Danish Village Bakery, explore the Hans Christian Andersen Museum, or browse the many shops.
Julian: Located in San Diego County, this mountain town offers many shops and bakeries, like Crow and Lilac and the Julian Pie Company as well as a lesson in mining history, as it is a historic gold mining town.
Related Articles
Explore Southern California