Here Are The Best Times And Places To View Fall Foliage In Southern California
After a long, hot summer, we're more than ready for milder autumn weather. One bonus when the weather cools? Fall foliage, of course! The trick with fall foliage in SoCal is knowing when it will peak. The folks at SmokyMountains.com have created a Fall Foliage Prediction Map, which shows the foliage at its peak times across the country. Take a look at what they have to say about this year's fall foliage in Southern California: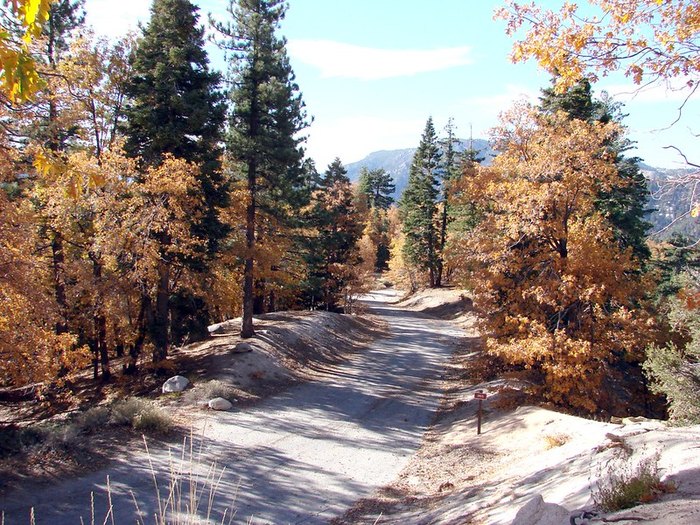 Where is your favorite spot in Southern California for leaf peeping? Give our readers some tips in the comments below!
Looking for more ways to enjoy fall foliage in SoCal? Here are some of our favorite fall day trips in Southern California!
Fall foliage in SoCal
September 19, 2022
What are some of the best places to view fall foliage in SoCal?
Now that you know *when* to expect peak fall colors in Southern California, you're probably wondering *where* to view fall foliage in SoCal. The options are numerous! Green Valley Lake is one of our go-to spots for seeing fall foliage in the region; known as the "best-kept secret in the San Bernardino Mountains," a day trip or weekend getaway to Green Valley Lake will quickly become your new favorite fall destination. Spend some time out on the water and soak up the colorful scenery all around you that captures the very best of the fall season. Another fall locale we love, the town of Oak Glen is home to some of SoCal's most charming farms. With an abundance of orchards, u-pick farms, and serene country backroads, this peaceful hideaway is always at the top of our list for a beautiful fall destination. And, of course, fall in Southern California isn't official until you've made a day trip to Lake Arrowhead, a marvelous mountain town in SoCal. With the changing colors of the leaves and the festive vibe inside the village, you'll be drawn to Lake Arrowhead, where the autumn season comes to life.