The Natural Phenomenon In South Dakota That Only Happens During Wintertime
Winter in South Dakota can be fierce with freezing temperatures, heavy snow, and plenty of ice. Spearfish Canyon is transferred when South Dakota winter weather hits, especially Spearfish Creek. In addition to the typical snow, frost, and ice, there's an odd natural phenomenon that happens in the canyon during wintertime. Keep scrolling to learn more.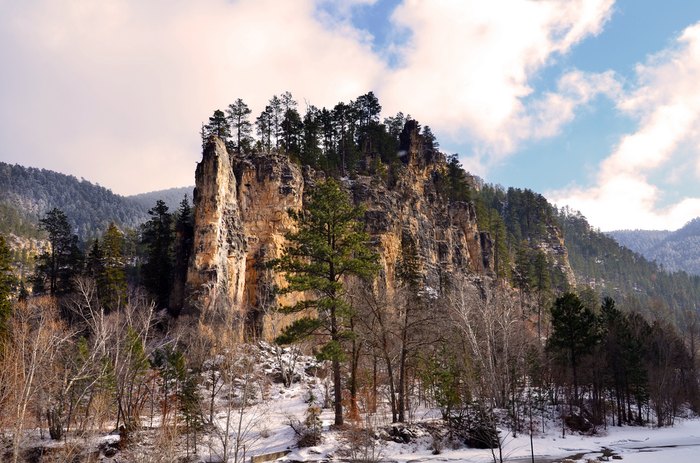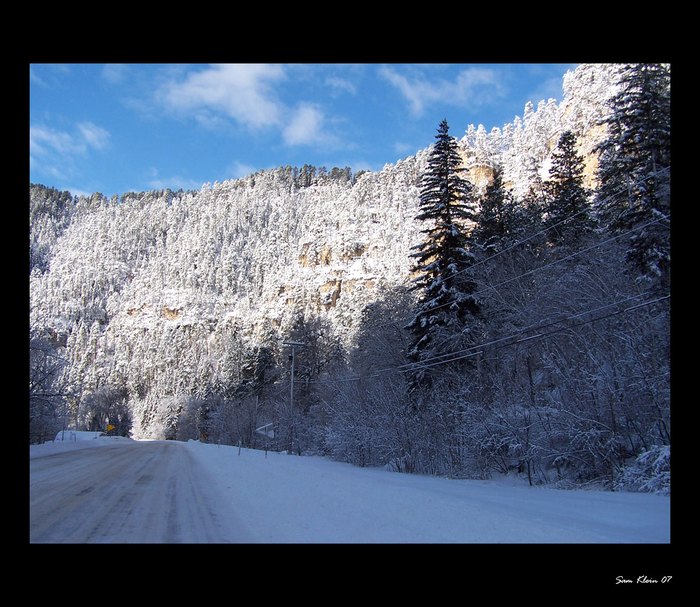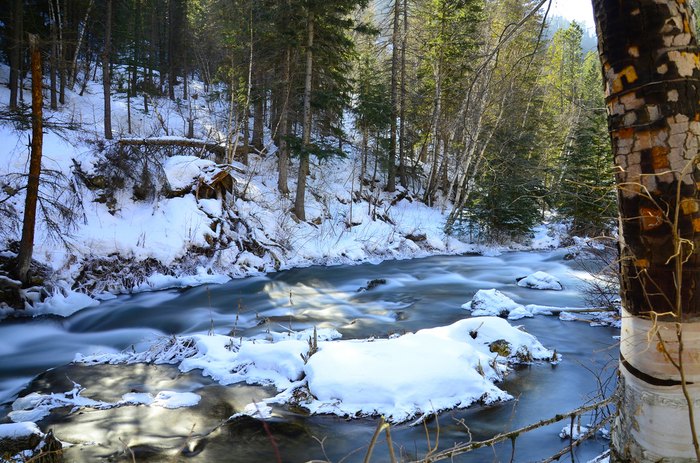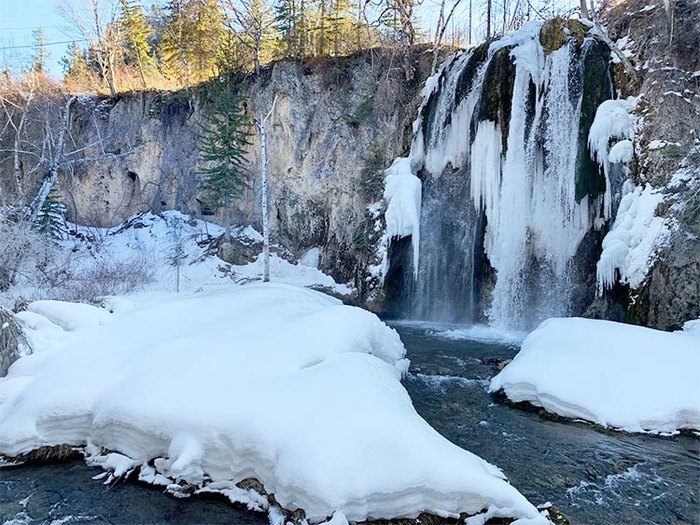 If you have spent winter in South Dakota you've probably experienced some pretty harsh weather, but have you ever witnessed this unusual natural phenomenon in Spearfish Creek? Have you been affected by the creek flooding when it freezes? Share your stories about South Dakota's history of blustery beauty in the wintertime.
Winters in South Dakota can be brutal. Here are nine things no one tells you about a South Dakota winter.
OnlyInYourState may earn compensation through affiliate links in this article.
More to Explore
Spearfish Creak South Dakota
How cold is Spearfish Creek, SD?
Surprisingly Spearfish Creek South Dakota doesn't get as cold in the winter as you might think. The coldest month in Spearfish Creek is December with an average low of 18 degrees Fahrenheit and typical highs around 38 degrees. Spearfish Creek does get a lot of snowfall each year with an average of 61.3 inches over a typical winter.
What is Spearfish Canyon known for?
Spearfish Canyon, in the Black Hills of South Dakota, is known for its breathtaking views and outdoor activities. The canyon, which was formed over millions of years by Spearfish Creek, stretches 32 miles from Spearfish to Savoy and reaches heights of 2600 feet. Visitors are drawn to its lush beauty and wildlife including elk, mule deer, bighorn sheep, and other species.
How many waterfalls are in Spearfish Canyon?
There are three waterfalls in Spearfish Canyon: Roughlock Falls, Spearfish Falls, and Bridal Veil Falls. They are located along a 22-mile section of the scenic Spearfish Canyon Byway. With scenic overlooks and hiking trails leading to the falls, this beautiful area is a wonderful place t explore year-round.
What is there to see and do in Spearfish Canyon?
A trip to Spearfish Canyon is not complete without taking time to see some of the many awe-inspiring sights like Roughlock Falls or The Narrows. And if that wasn't enough there are plenty of opportunities for leisurely hikes or more rugged adventures; skiing and snowboarding at Terry Peak; and fishing. While Spearfish Canyon is brimming with natural wonders, it also offers several restaurants and gift shops making it a great weekend getaway spot indeed! From its towering waterfalls to numerous trails peppered with wildflowers, Spearfish Canyon is an unforgettable destination.
Related Articles
Explore South Dakota
Featured Addresses

Spearfish Canyon, North Lawrence, SD 57783, USA