You've Never Experienced Anything Like This Epic Abandoned Railroad Hike In South Dakota
Enjoy the outdoors by walking in the path of what used to be over a hundred miles of railroad tracks, bridges, and tunnels from an original Burlington Northern Railroad route that used to cross the Black Hills all the way from the 1890s to the 1980s. Where the tracks used to lay has now been converted to a hiking and biking trail for everyone's use. Not only is it an interesting part of history, it is absolutely stunning. See the sights of the George S. Mickelson Trail: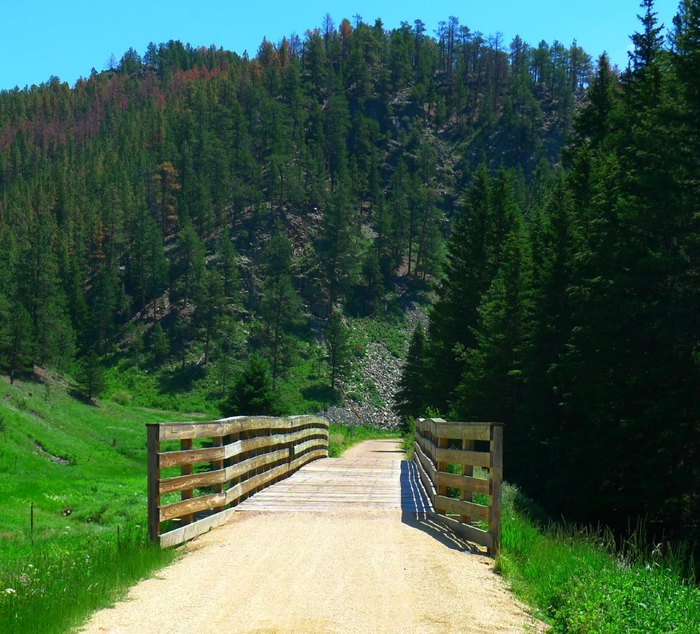 The George S. Mickelson Trail has numerous trailheads throughout the route, allowing plenty of easy access so you can take advantage of it for yourself. For more information about trailhead locations and amenities along the trail, visit this site.
This was the first and only rails-to-trails project in South Dakota, but that doesn't mean there aren't other epic hikes you can take in the state. Try this one that takes you up Harney Peak with jaw-dropping views waiting for you at the end.
OnlyInYourState may earn compensation through affiliate links in this article.