12 Little Known Swimming Spots In South Dakota That Will Make Your Summer Awesome
When the weather is hot, hot, hot, the best way to spend the day is at a local pool, swimming hole, or one of the beaches in South Dakota. Here's a list of the best swimming holes in South Dakota to help you stay cool!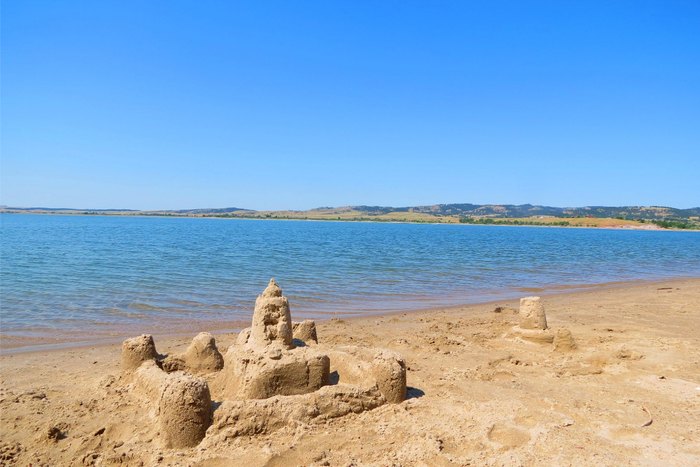 Quick Hits: Swimming Holes in South Dakota
by Annie Sandmeier
What is the cleanest lake in South Dakota? When you hail from South Dakota, you are used to seeing clean and pristine nature all around you, but would you believe that some states do not have this luxury? This being said, nearly all SoDak lakes are clean and clear, but the best might just be Enemy Swim Lake, a glacial lake with nearly turquoise-colored water.
Does South Dakota have any natural inland lakes? While several South Dakota lakes are man-made, there are a handful of all-natural, inland lakes, including Lake Kampeska, Waubay Lake, and Lake Oahe.
What is the biggest lake in South Dakota? South Dakota has a number of large lakes, the biggest of which is the previously mentioned Lake Oahe. Stretching from Pierre to Bismarck, ND (an incredible 231 miles!), Lake Oahe — which translates to Big Water — is considered to be not only the largest in SoDak, but also the fourth-largest reservoir in the country. Did we mention that it is also 205 feet deep?
What is the only state with no natural lakes? It may have an iconic bay, a few reservoirs, and a whopping 4,000 ponds, but the state of Maryland has no natural lakes.
What state has the least amount of lakes? Once again, Maryland takes the cake! (Don't feel too bad for them though, as they still have beautiful harbors and access to some of the freshest seafood around.)
What state has the most lakes? You'd think this one would be a no brainer, as Minnesota is nicknamed the "Land of 10,000 Lakes," right? Wrong! Come to find out, Alaska has the most, with a whopping 3 million lakes within a modest 663,000-square miles… but who's counting?
Where's your favorite swimming hole in South Dakota? Tell us in the comments!