10 Iconic Foods in South Dakota That Will Have Your Mouth Watering
There's no denying that South Dakotans sure love to eat, and we have many dishes that we keep coming back to. Although some of these foods are also loved in other states, we feel that the following selections still scream "South Dakota." Here are 10 iconic South Dakota food "must-haves" that will have your mouth watering!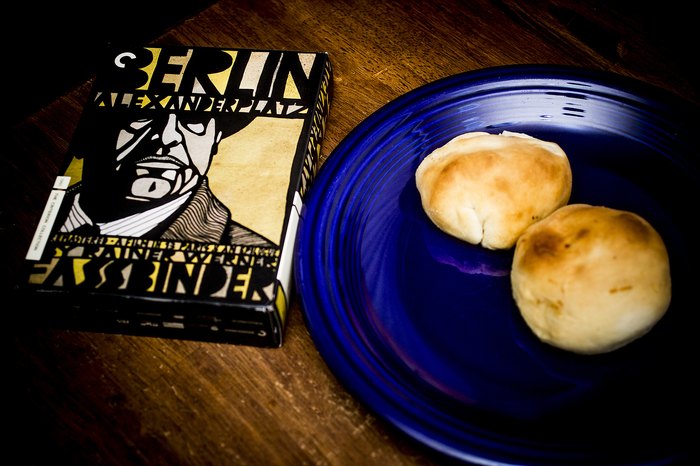 Since this is just the opinion of one South Dakotan, there are still plenty of delicious foods that weren't mentioned. Which foods do you find to be the most iconic to South Dakota? Don't hesitate to let us know in the comments!
OnlyInYourState may earn compensation through affiliate links in this article.
More to Explore
South Dakota Food
I'm looking for a good restaurant that serves Walleye in South Dakota.
Both locals and tourists love the walleye sandwich at Drifters Bar & Grille in Fort Pierre. You can also get it as a main entrée, as a fish taco, and occasionally as something they call a "walleye cake sandwich." The restaurant has earned national acclaim as well, as it has been featured on USA Today's 10 Best, the Food Network, and Sandwich America. 
Are there any South Dakota food festivals?
Quite a few, actually, during the warmer months of the year. One annual favorite and the biggest, and many say best in the state, is Ribfest. Held in Sioux Falls, it takes place over three days and draws thousands of rib lovers from all over the state. And you'll get to sample some of the best sauces, rubs, side dishes, and more than you could possibly imagine. Part of the festival fun that draws the crowds as well is the outstanding musical acts.
Can you name a kid-friendly restaurant in Sioux Falls?
Marlin's Family Restaurant has been a South Dakota favorite since the 1970s. Over the years it grew from a single mom 'n pop shop, to an enterprise now encompassing five locations (two in Sioux Falls, and one each in Mitchell, Aberdeen, and Bismark. The menu is, in a word, huge. Choose from delicious omelettes, hearty steak 'n egg dishes, hoagies and sandwich combos, finger lickin' smoked ribs, fresh seafood, fried chicken, biscuits and gravy....you name it and its on the menu here! If you're looking for the best South Dakota food at one of the most iconic home-cooked restaurants, Marlin's is the one.
What is the best steak restaurant in South Dakota?
It depends on who you ask! There are many steak restaurants dotted all over South Dakota that the locals swear are the best. One of them is Jack's Steakhouse & Seafood. Located in Bismark, it is a meat lover's heaven.
Related Articles
Explore South Dakota