Interstate 90 In South Dakota Will Take You Through These 5 Unforgettable Roadside Attractions
When it comes to places to see, things to do, and delicious food to eat, there is no better place to be than the exciting Mount Rushmore State! While you can always visit the iconic Mount Rushmore or Crazy Horse, we recommend traveling off the beaten path and checking out something a bit more hidden yet exciting, like roadside attractions in South Dakota. And there's no better place to view the state's quirky roadside sites than the beautiful Interstate 90. There are quite a few roadside attractions along I-90. And though there are plenty of options when it comes to things to do along I-90 in South Dakota, we recommend the unforgettable roadside attractions below.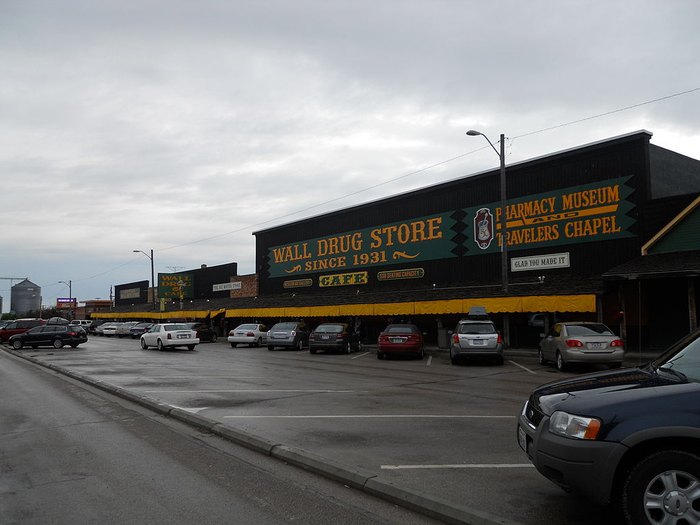 How many of these roadside attractions along I-90 have you visited? Know of any other things to do along I-90 in South Dakota? Let us know! Need help knowing what to bring? Check out our awesome road trip packing list. There is more to see than roadside attractions in South Dakota. For instance, did you know about these hidden gems in South Dakota? Now you will.
OnlyInYourState may earn compensation through affiliate links in this article. As an Amazon Associate, we earn from qualifying purchases.
More to Explore
Roadside Attractions In South Dakota
What are the best little known attractions in South Dakota?
The roadside attractions along I-90 aren't the only hidden gems in South Dakota.
The state is brimming with little known sites and attractions, including McCrory Gardens. Nestled on the campus of South Dakota State University, the grounds feature a 25-acre garden and 45-acre arboretum – both of which are brimming with beautiful blooms and gorgeous greenery.
In addition to the garden and arboretum, there's a 9,350-square-foot Visitor Center. Built in 2012, it houses a historical background on the garden and arboretum as well as a coffee shop and gift shop.
What are the most well known parks in South Dakota?
There's no shortage of amazing parks in South Dakota. One of the most popular parks, though, is without a doubt Badlands National Park.
Equal parts expansive and stunning, the park spans 244,000 acres and boasts striking geologic deposits, an expanse of mixed-grass prairie, and lots of other unique natural features, including the Fossil Exhibit Trail, which is a boardwalk trail lined with displays on fossils discovered in the park. Wildlife is another park perk.
The grounds are home to a menagerie of animals, including bison, pronghorn, mule, whitetail deer, prairie dogs, coyotes, butterflies, turtles, snakes, bluebirds, vultures, eagles, and hawks are just a few of the animals often seen by park visitors.
Related Articles