Take This Gorgeous Fall Foliage Road Trip To See South Dakota Like Never Before
South Dakota usually sees peak fall foliage in the middle of October, so why not go out and take full advantage of it? Take a beautiful drive through the best fall foliage in South Dakota on this scenic route! We have created the ultimate colorful autumn road trip that includes the best drives for the season as named by the Travel Channel, South Dakota Magazine, and other publications. So buckle up and get ready, because you're in for one heck of a journey!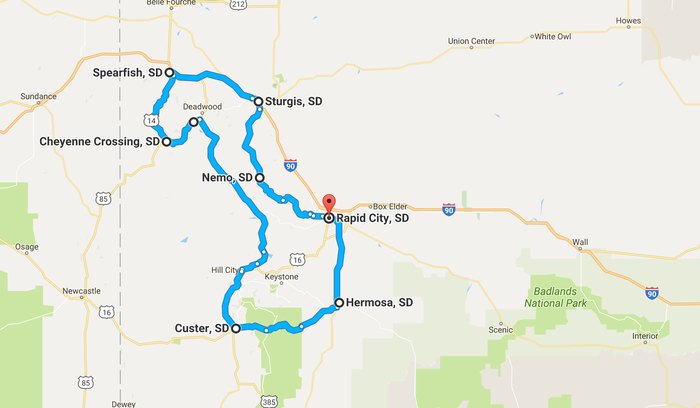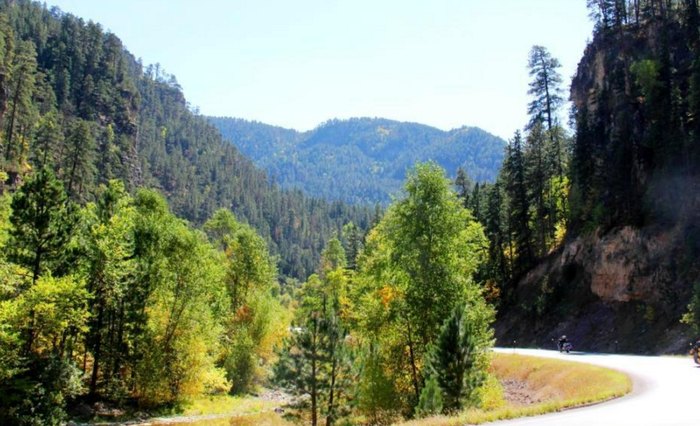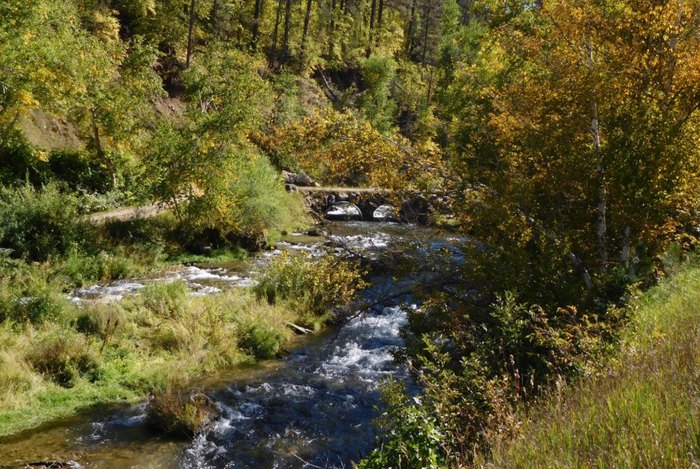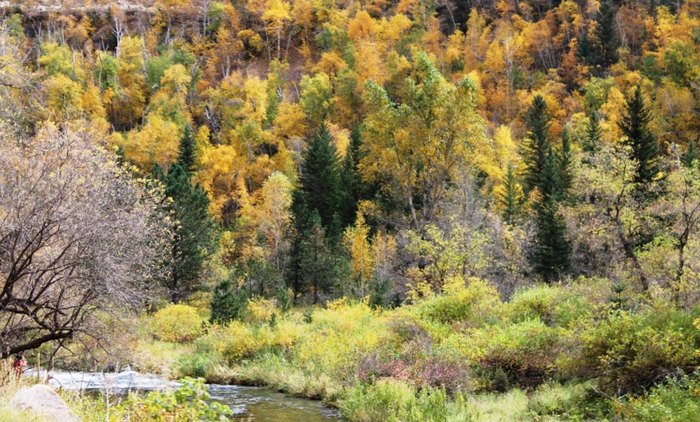 Looking for more things to do in the fall in South Dakota? Why not take a more spooky approach as summer changes to winter and try our Haunted South Dakota Road Trip… if you're brave enough, that is!
OnlyInYourState may earn compensation through affiliate links in this article.
Best Fall Foliage In South Dakota
August 13, 2019
What is the best time to see peak fall foliage in South Dakota?
Most of South Dakota reaches peak fall foliage during the first week of October. Of course, the specifics can vary by year and location. However, you can always bet on seeing the stunning crimson colors right before Halloween. Plan your autumn adventures accordingly! You will want to see all the sights South Dakota has to offer. 
Where are the best places in South Dakota to see fall foliage?
Sica Hollow State Park, located in Sisseton, is a wonderful place to experience South Dakota's stunning autumn colors. There are a multitude of trees in this natural wonderland including maples, linden, ash, and elm. Each tree produces a different color, and the end result is absolutely dazzling. Another popular South Dakota destination is Custer State Park. This area is home to a trail called wildlife loop road. Here, you'll come across magnificent animals like buffalo, antelope, and deer. This, paired with the colorful fall scenery, makes for a gorgeous outing. Bring the whole family along and make this your annual autumn tradition.
What are the best South Dakota hikes to take in the fall?
People flock to Black Hills National Forest during the fall. This area is home to some blissful hiking trails that range in difficulty. No matter what your skill level is, you'll be able to enjoy the incredible sights and crisp autumn air. Mount Roosevelt, located in the Deadwood area, is a splendid hiking option for families. The easy loop leads to a stunning vista. On clear days, you can see for miles and miles.