Everyone In South Dakota Should Visit This Epic Flea Market At Least Once
If you're a shopaholic like I am, hearing the words "30,000 square feet of shopping" might just make your heart flutter a little. The longest-running flea market in South Dakota, W.H. Lyon Fairgrounds in Sioux Falls, has all of that and more, and it is a dream come true to everyone out there who loves to rummage through a wide variety of everything from antiques to handcrafted local products and everything in between. If you haven't been to this flea market before then you are really missing out!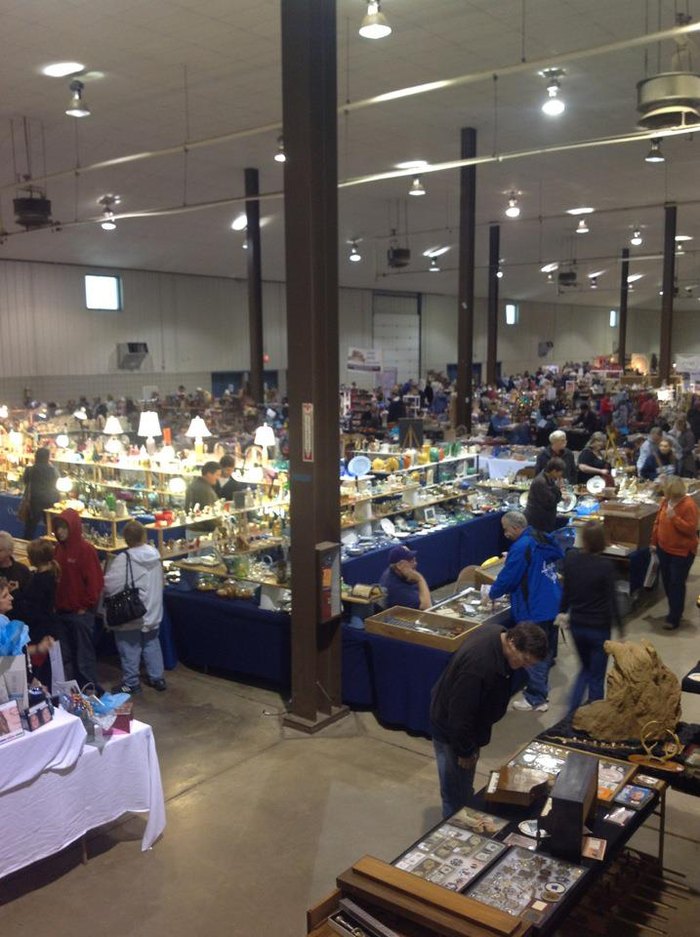 For more information on dates and times of this flea market in Sioux Falls, visit this market's website.
Have you been to W.H. Lyon Fairgrounds in Sioux Falls? Did you find any fascinating items while you were there? Let us know in the comments below, we love hearing your firsthand experiences of these unique events.
Do you want to learn about several other destinations where you can purchase antiques in South Dakota? Check out our feature article to learn more.
OnlyInYourState may earn compensation through affiliate links in this article.
Address: W. H. Lyon Fairgrounds, 100 N Lyon Blvd, Sioux Falls, SD 57107, USA
Flea Markets In South Dakota
March 08, 2023
Where are there flea markets in South Dakota?
It's pretty hard to beat the flea market mentioned in the article above for a weekend filled with fun, but be sure to check out these other dynamic flea markets in South Dakota as well.
Dakota Flea Market – Minot
Jbros-n-me Gallery 94 Flea Market – Jamestown
Junkfest – Carrington
Flea Market at Trader Grover - Valley City
Plain and Fancy Antique Mall Flea Market - Grand Forks
4 Seasons Flea Market & 5th Season Boutique – Madison
Peddlers Market – Watertown
Yankton Antique Warehouse – Yankton
I-29 Antiques & Collectibles – Tea
What's so great about flea markets?
Flea markets are amazing because you never know what you're going to find. The products vendors offer are constantly changing so whatever you're looking for, it's always unexpected.