The Fleeting Natural Wonder That Only Happens Once A Year In South Carolina
There's a spot along the Catawba River in South Carolina that explodes once a year with a blanket of exquisite lilies. The event is one of its kind in the world, and you'll want to see it.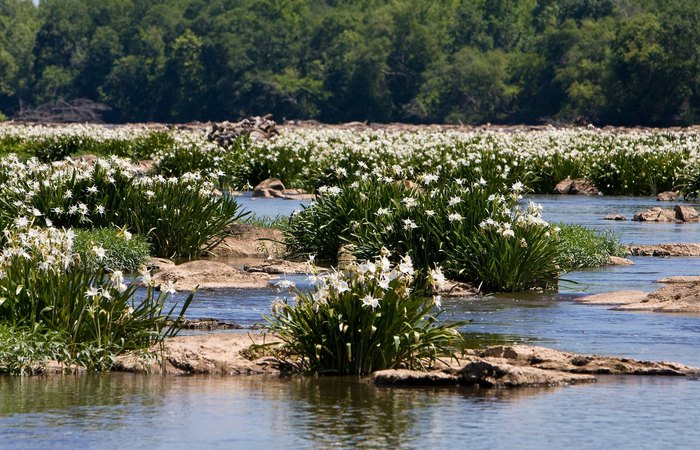 Planning to go see them in person?
Landsford Canal State Park
2051 Park Dr, Catawba, SC 29704
(803)789-5800
Park Admission: $2/adult; $1.25/S.C. senior; children 15 & under are free
More Information
Spring is the perfect time to get outside and enjoy our great state before the heatwave hits. Enjoy more outdoor activities like this waterfalls road trip and these 15 free outdoor activities.