You'll Get Warm And Fuzzy Vibes From This Giraffe Cam At The Greenville Zoo In South Carolina
We have to admit: giraffes are peculiarly fascinating creatures. From their outward appearance with long gangling necks and legs that go on forever to their whimsical pattern and gentle demeanor, giraffes have charmed humans throughout the ages. Here in South Carolina, only a handful of ambassador giraffes reside in zoos where we can visit and admire them as often as we like.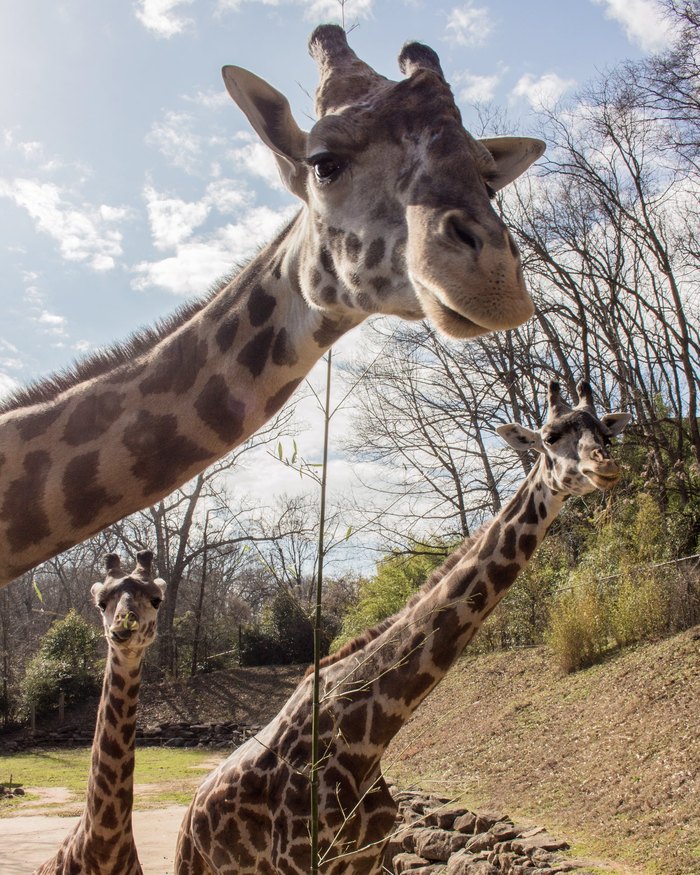 If you're lucky enough to be working from home due to the pandemic, then keeping a watchful eye on Autumn via the Giraffe Cam at the zoo will be a breeze. You can bookmark this link for the Giraffe Cams to see all of the action and hopefully be viewing in the moments the new baby giraffe arrives in (we hope) February! You can also follow Autumn's progress via the zoo's Facebook page.
Have you visited the Greenville Zoo before? If so, what's your favorite thing to do at the zoo? Let us know in the comments!
For another wonderful place to explore animals (from the comfort of your car, though), Meet The Adorable Zebras, Giraffes And More, At Eudora Farms On This Drive-Thru Safari In South Carolina!
OnlyInYourState may earn compensation through affiliate links in this article.
Address: 150 Cleveland Park Dr, Greenville, SC 29601, USA