These 9 Fall Festivals In South Carolina Are A Great Way To Celebrate Autumn
It's fall festival time again and there is no better way to celebrate than either heading back to the tiny little town you grew up in, or by visiting a small town for a fall or harvest fest to enjoy the cooler weather at the end of each summer in the Palmetto State. Check out some of the best fall festivals in South Carolina below, and then put a few on the calendar…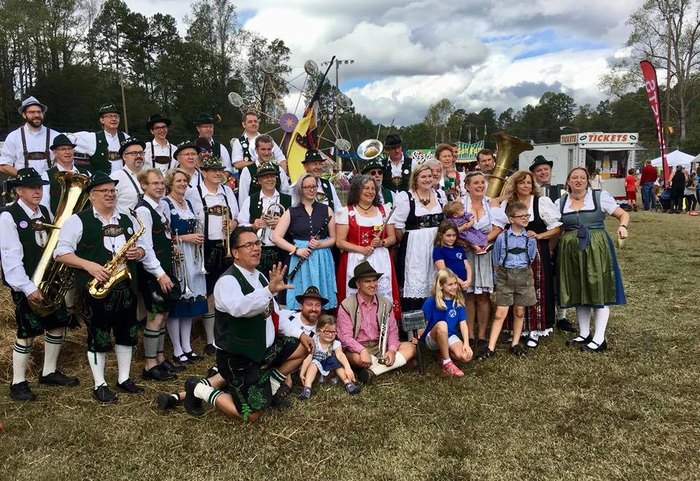 If summer has to come to an end, at least we celebrate in a big way with some of the best fall festivals in South Carolina. Does your small town have a festival not on this list? Feel free to add it and let us know about it in the comments.
OnlyInYourState may earn compensation through affiliate links in this article.
Best Fall Festivals In South Carolina
August 14, 2019
What other types of events take place in fall in South Carolina?
Autumn brings to South Carolina cooler and crisper days and nights and a world of ways to get back outside and play without the solid wall of humidity encountered during the dog days of summer. In what just may be our favorite season of all in the Palmetto State, fall is filled with a variety of activities to get outside and enjoy the cooler weather. Numerous outdoor festivals (see a list of nine of them above), including fall festivals and harvest fests provide venues for some wholesome family fun. The state's only recreational, scenic train found at the South Carolina Railroad Museum in Winnsboro offers a number of themed rides each year, including the much-anticipated Pumpkin Patch train ride that's perfect for the youngest members in the family. (Read more about it here.) More family activities to enjoy in the fall season are below…
What are the best family-friendly activities to do in the fall in South Carolina?
Each autumn, a number of farms in the Palmetto State transform into seasonal playgrounds that include everything from hayrides to pumpkin patches and gigantic corn mazes. Expect hours of family fun at any of them. The biggest corn maze in the state is found in the PeeDee Region in the tiny town of McBee at McLeod Farms, where a 20-acre corn maze will have you looking for clues to find your way out. Learn more about it here. And scores of fall festivals light up the days and nights with lively activity geared toward families and togetherness. (More on nine of those can be found in the article above.)
Which South Carolina town is the best to visit in the fall?
Aside from the annual Oktoberfest held here each October, the town of Walhalla is a wonderful place to experience the fun and the beautiful splendor of the fall season.
OnlyInYourState may earn compensation through affiliate links in this article.