The Creepiest Island In South Carolina Is One Most People Have Never Even Heard Of
Many people are aware that, over the years, as the many man-made lakes in South Carolina were formed by damming various rivers, many homes and even entire towns were relocated because they were going to be flooded as part of the project(s). Much evidence of the ruins of those towns still exists, some of it visible above the water line and some of it below, only visible to those who are willing to dive to the bottom of a lake to see it. Check out this eerie island cemetery in South Carolina… if you dare: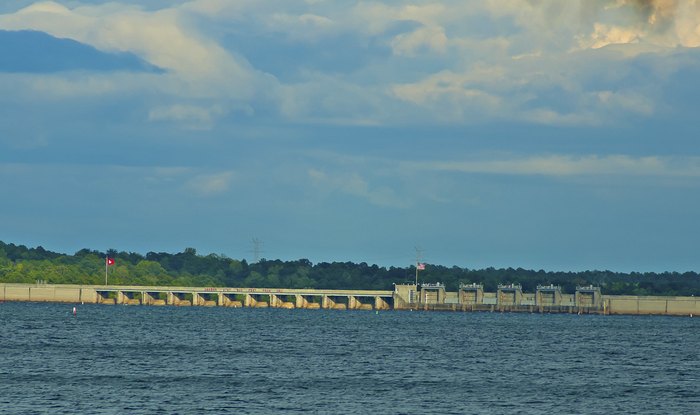 Have you heard of Cemetery Island (a.k.a. Ghost Island, Lake Hartwell, and Harrisburg Plantation) located on South Carolina's scenic Lake Hartwell? Even better… have you already visited and did you experience anything paranormal? We'd love to know, so feel free to join the discussion in our comments!
For another South Carolina flooded ghost town whose ruins are visible above the water line, Ferguson might just be something that interests you.
OnlyInYourState may earn compensation through affiliate links in this article.
Address: Lake Hartwell, United States
Ghost Island Lake Hartwell
December 24, 2022
What is the story behind Cemetery Island at Lake Hartwell?

 
A long time ago – during the late 1700s – this little island was a plantation known as the Harrisburg Plantation. While nowadays the entire plantation – or what was left of it – is underwater, thanks to a damming project in the 1950s. Not wanting to disturb the bodies (and without consent from descendants of the Harrisburg Plantation), a small island was created out of the cemetery, sparing it from the same watery fate as the rest of the land. Today, it's public land you can visit ... as long as you have a boat.  
2. How many ghost towns in South Carolina are there?  
At the time of this writing, there are at least a dozen known ghost towns in South Carolina, many of which are only accessible by boat (or are inaccessible thanks to all sorts of different circumstances). Given South Carolina's lengthy history as a state and territory, it's no surprise at all that there has been many a town that met its end here.  
3. Which ghost towns in SC are worth visiting? 
We can't get enough of the wonderful and eerie ghost towns in SC, and several of them are definitely worth checking out! Some of the best ghost towns in SC you can still visit include: