These 20 Jaw Dropping Places In South Carolina Are Wonderfully Beautiful
From the stunning views of the mountains in upstate South Carolina to the sandy beaches on the coast, South Carolina has all that and everything in between. South Carolina just happens to be a lucky state that holds so much that everyone will find something that tickles their senses or 'strikes their fancy', which is what we say here. The following are just a handful of the most beautiful places in South Carolina that the state has to offer.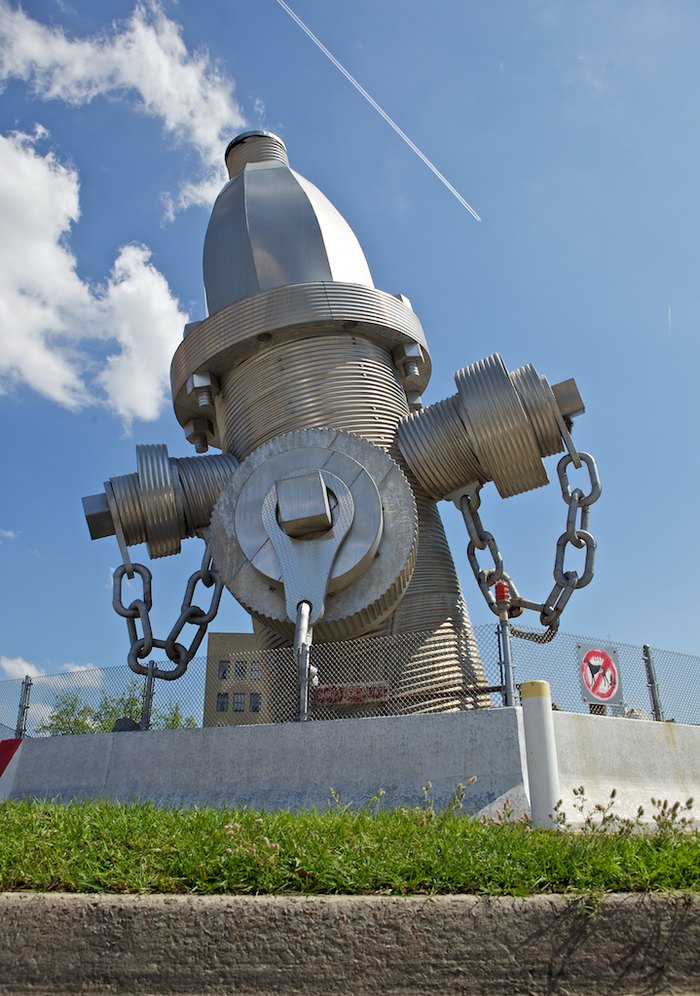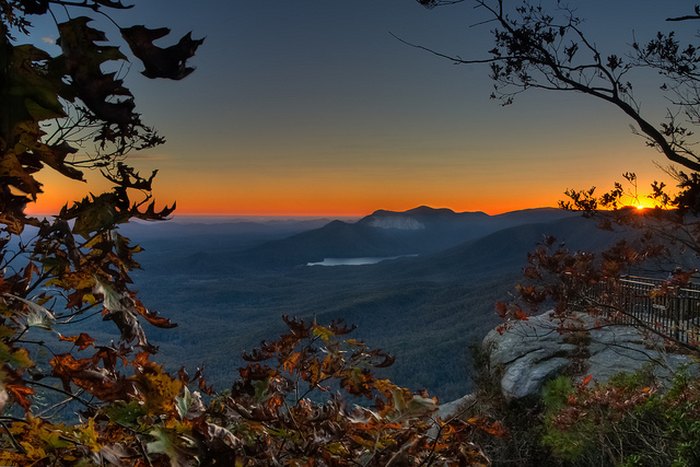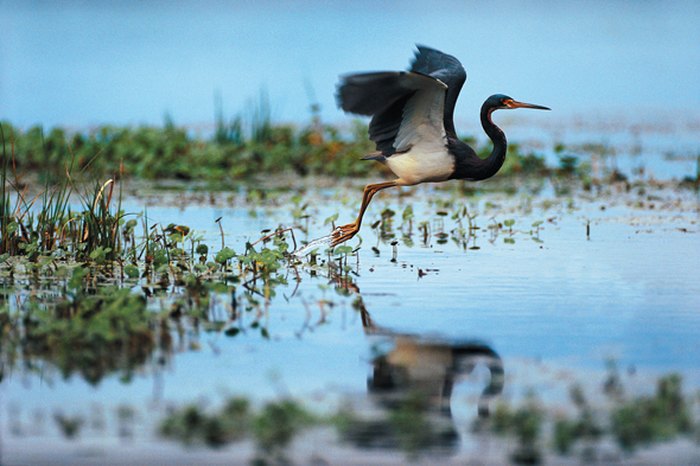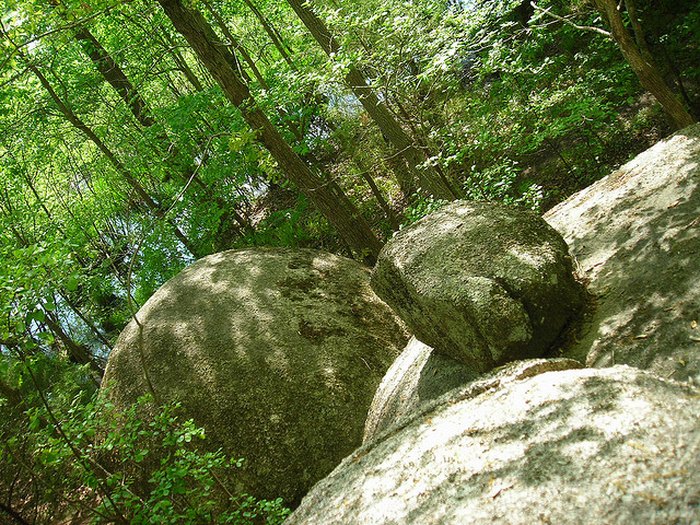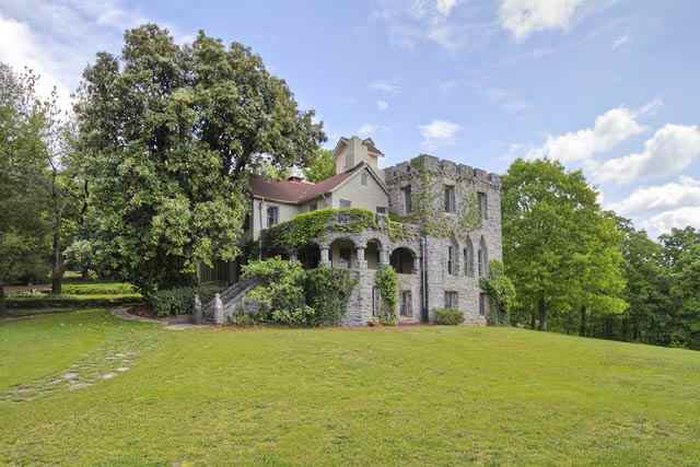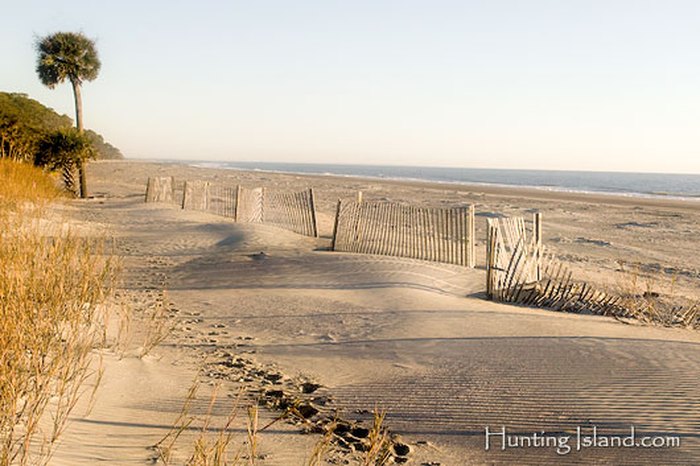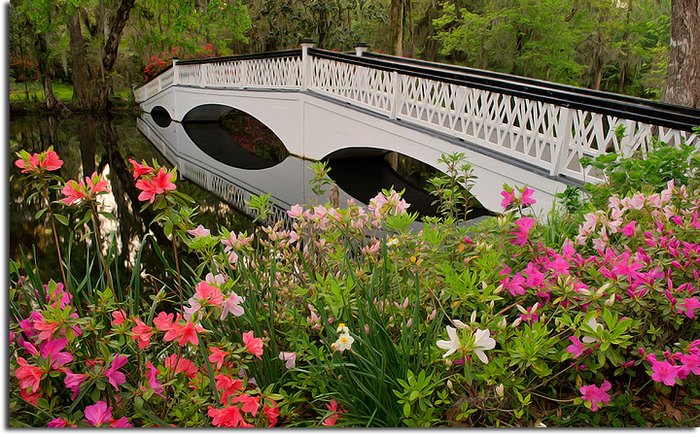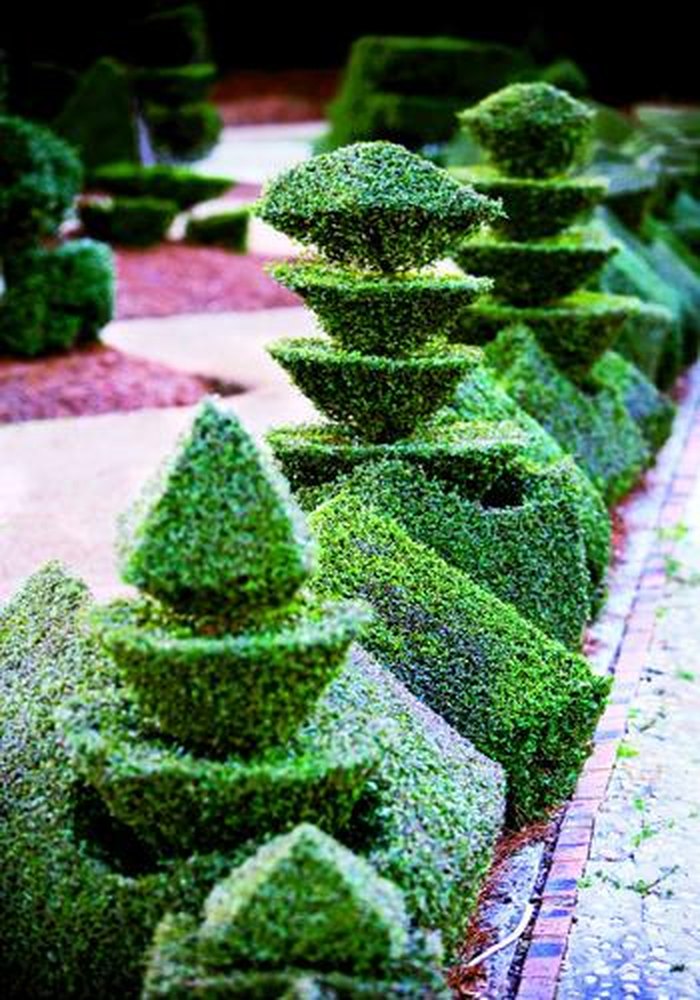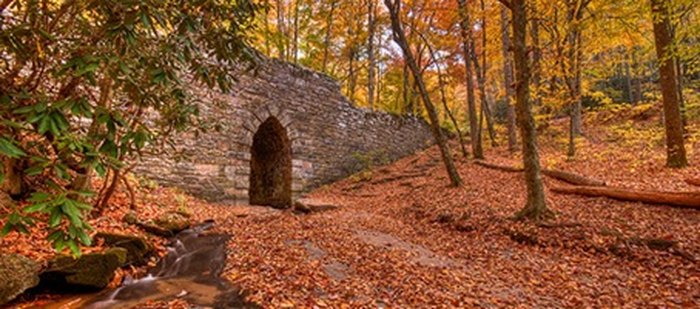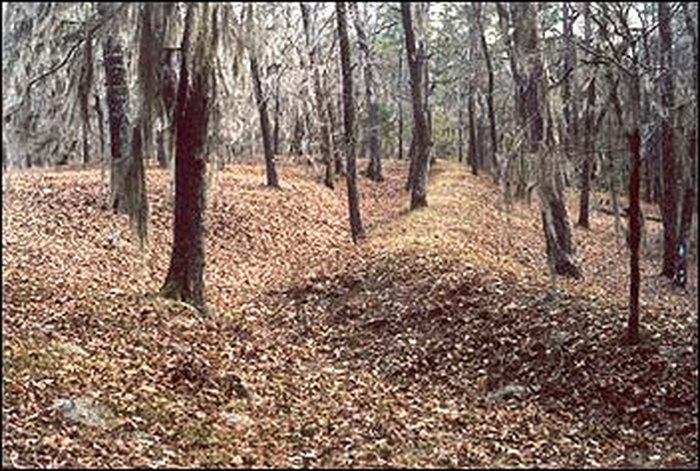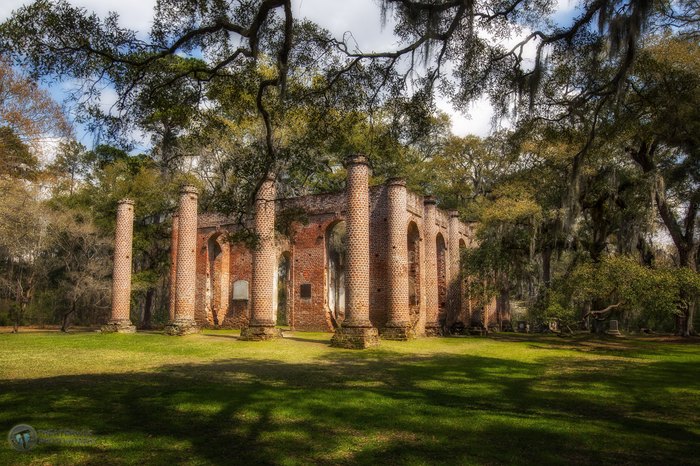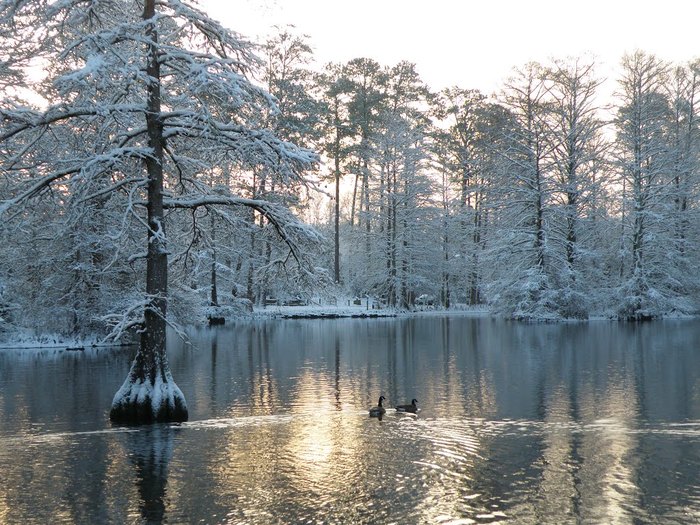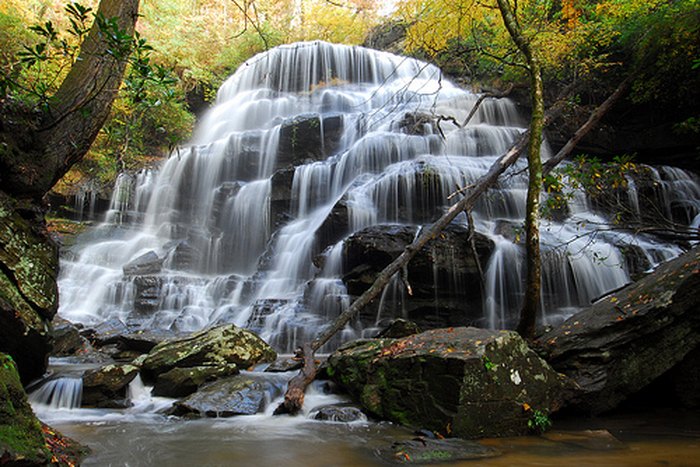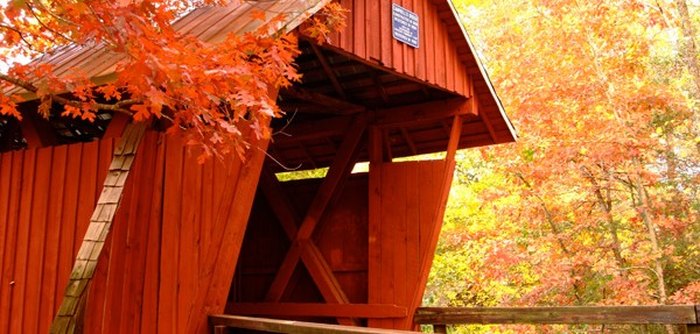 When it comes down to it, this is just a 'drop in the bucket' of what South Carolina has to offer. There is a not a corner you can turn or a road you can cross without running into something that will absolutely astound you. I welcome you to come to my beautiful state. Get a glass of sweet iced tea, sit a spell, and take in the wonder that only South Carolina can offer you.
If you know of some other gorgeous spots in the Palmetto State that deserve to be highlighted, feel free to nominate them here!
OnlyInYourState may earn compensation through affiliate links in this article.
Address: Angel Oak Tree, 3688 Angel Oak Rd, Johns Island, SC 29455, USA
Address: Charleston, SC 29401, USA
Address: Taylor St, Columbia, SC 29201, USA
Address: Caesars Head State Park Visitor Center, 8155 Geer Hwy, Cleveland, SC 29635, USA
Address: Kiawah Island, SC, USA
Address: 40 Acre Rock Heritage Preserve, 2207 Conservancy Rd, Kershaw, SC 29067, USA
Address: Greenville, SC, USA
Address: Lighthouse Landing, Hilton Head Island, SC 29928, USA
Address: Hunting Island State Park, 2555 Sea Island Pkwy, St Helena Island, SC 29920, USA
Address: Magnolia Plantation and Gardens, 3550 Ashley River Rd, Charleston, SC 29414, USA
Address: The Pearl Fryar Topiary Garden, 145 Broad Acres Rd, Bishopville, SC 29010, USA
Address: Poinsett Bridge, 580 Callahan Mountain Rd, Landrum, SC 29356, USA
Address: Ehrhardt, SC 29081, USA
Address: Old Sheldon Church Ruins, Old Sheldon Church Rd, Yemassee, SC 29945, USA
Address: South Carolina State House, 1100 Gervais St, Columbia, SC 29208, USA
Address: Swan Lake, Sumter, SC 29150, USA
Address: Columbia, SC, USA
Address: UFO Welcome Center, Homestead Road, Bowman, SC, USA
Address: Yellow Branch Falls, 2907-, 3023 Hwy 28 S, Walhalla, SC 29691, USA
Address: Campbells Covered Bridge, 171 Campbell Covered Bridge Rd, Landrum, SC 29356, USA
Most Beautiful Places In South Carolina
June 27, 2020
What is the most scenic place in South Carolina?
There are many places and things to see in South Carolina. From the state's gorgeous beaches to the stunning architecture of its cities, there is no shortage of scenic views. It's hard to pin what exactly would be the most scenic spot in the Palmetto State, but many would say worthy contenders would include nature spots like the Congaree National Park, Table Rock, Rainbow Falls, and many, many beaches. The city of Charleston is considered not only one of the most scenic cities in South Carolina, but of the entire country.
What are the most beautiful hikes in South Carolina?
Feeling up for a worthwhile trek to some photo worthy places in South Carolina? The state has quite a few trails that belong on everyone's bucket lists. To experience the sights of a beautiful waterfall hike, try King Creek Falls. The trail is 1.7 miles and the payoff at the end is a 70-foot, towering cascade of water. To see sweeping views of South Carolina's mountains, check out the Sassafras Mountain Trail. The nearly 10 miles of trails overlooking the French Broad River Valley are full of jaw-dropping vistas. The hike up Table Rock is a well-known one for an incredible view at the end, showcasing a huge forested valley that is unforgettable once you've seen it.
Where should I go to take photos of South Carolina?
Discover the best places in South Carolina to take beautiful photography. Some of the state's best sights include its gorgeous beaches. Places like Crescent Beach have less foot-traffic and more unobstructed views of the water. Hilton Head Island has a picturesque lighthouse and plenty of other lovely spots. You might also love visiting cities like Greenville or Charleston for some great urban photos, especially of some of the historic places or unique modern architecture such as the Liberty Bridge.
OnlyInYourState may earn compensation through affiliate links in this article.
Address: Angel Oak Tree, 3688 Angel Oak Rd, Johns Island, SC 29455, USA
Address: Charleston, SC 29401, USA
Address: Taylor St, Columbia, SC 29201, USA
Address: Caesars Head State Park Visitor Center, 8155 Geer Hwy, Cleveland, SC 29635, USA
Address: Kiawah Island, SC, USA
Address: 40 Acre Rock Heritage Preserve, 2207 Conservancy Rd, Kershaw, SC 29067, USA
Address: Greenville, SC, USA
Address: Lighthouse Landing, Hilton Head Island, SC 29928, USA
Address: Hunting Island State Park, 2555 Sea Island Pkwy, St Helena Island, SC 29920, USA
Address: Magnolia Plantation and Gardens, 3550 Ashley River Rd, Charleston, SC 29414, USA
Address: The Pearl Fryar Topiary Garden, 145 Broad Acres Rd, Bishopville, SC 29010, USA
Address: Poinsett Bridge, 580 Callahan Mountain Rd, Landrum, SC 29356, USA
Address: Ehrhardt, SC 29081, USA
Address: Old Sheldon Church Ruins, Old Sheldon Church Rd, Yemassee, SC 29945, USA
Address: South Carolina State House, 1100 Gervais St, Columbia, SC 29208, USA
Address: Swan Lake, Sumter, SC 29150, USA
Address: Columbia, SC, USA
Address: UFO Welcome Center, Homestead Road, Bowman, SC, USA
Address: Yellow Branch Falls, 2907-, 3023 Hwy 28 S, Walhalla, SC 29691, USA
Address: Campbells Covered Bridge, 171 Campbell Covered Bridge Rd, Landrum, SC 29356, USA