Here Are The 15 Most Beautiful, Charming Small Towns In South Carolina
Charming towns are what South Carolina is all about. When it was realized that a lot of our small towns were struggling, people came together and put into place a plan to revitalize them so they wouldn't go the way of the Dodo bird. Now, we have some of the prettiest small towns on the east coast! But, they are not only pretty…they are thriving. Here are 15 of the best small towns in South Carolina that you should definitely visit if you get the chance.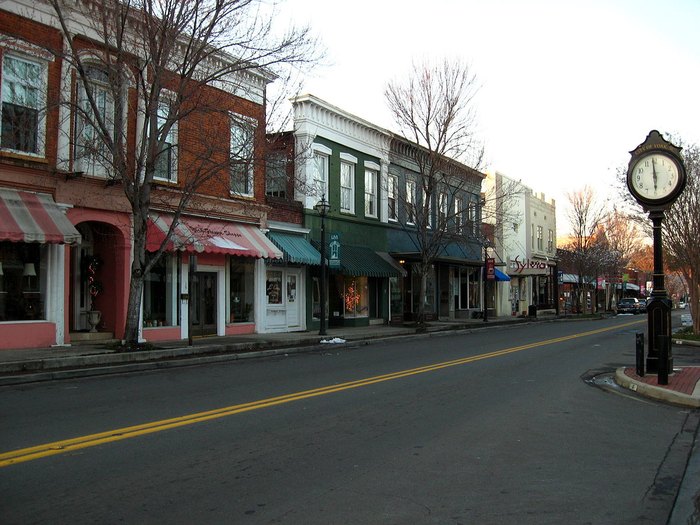 It's time to get out those roadmaps, Atlas, or GPS and find your way to some of the prettiest towns in South Carolina. You will love finding the heart of South Carolina in these small charming towns. If your favorite small town didn't make the list, be sure to nominate it here.
If you are looking for more fun things to do in South Carolina, you should pack up the car for one of these South Carolina road trips. There is a themed adventure perfect for every type of person!
OnlyInYourState may earn compensation through affiliate links in this article.
Most Beautiful Small Towns In South Carolina
November 20, 2020
What is the smallest town in South Carolina?
These charming towns in South Carolina are considered small in various ways, but many of them might as well be cities in comparison to the tiniest town in the state. If you enjoy visiting small towns and want to check out the littlest one of them all for yourself, here it is: Smyrna, South Carolina. This itty bitty spot has only 45 residents. Despite this small number, it is an incorporated town. It's both small in population and actual size, taking up less than a square mile of space. Believe it or not, that tiny footprint is part of two counties since it straddles the line. It's certainly unique and fun to visit. It's the definition of a "blink and you'll miss it" type of town.
What is the largest city in South Carolina?
On the opposite end of the spectrum, if you've visited tiny towns but want ideas for South Carolina day trips, the state's big cities are certainly an option. By population, Columbia is technically the biggest with a population of around 130,000. However, if you count both Charleston and North Charleston as one city, then that takes the top prize. Together, they have a population of over 200,000. It's no secret that Charleston makes for an amazing day trip destination that you could spend tons of time in exploring the history, experiencing the food, and more. Columbia is also worth visiting for many reasons. It is the state capital, after all.
What is the most unique town in South Carolina?
Towns are great places to visit in South Carolina if you're looking for something a little different than the usual attractions. While some of these small towns are a dime a dozen, there are a few that truly stand out from the rest. The town of Pickens is one-of-a-kind. With just 3,000 residents, it has quite a few things to see and do. There are local trails and parks for those wanting to spend some time outdoors. Nature lovers out there will enjoy the beautiful waterfalls in the area. There are also historic attractions like the Hagood Mill and even petroglyphs. It's also home to the Pumpkintown Opry, an unusual yet totally fun roadside attraction.