The Oldest Hotel In Rhode Island, Graduate Providence, Is Also One Of The Most Haunted Places You'll Ever Sleep
Before it was the Graduate Providence, the hotel known as The Biltmore had earned quite a reputation since its 1922 opening. A state as old as Rhode Island is bound to have some ghost stories, and we certainly have plenty — but this hotel has received national attention for its paranormal activity. And even if you don't believe in ghosts, the Biltmore Hotel in Providence has a haunted history that makes it a delightful place to stay.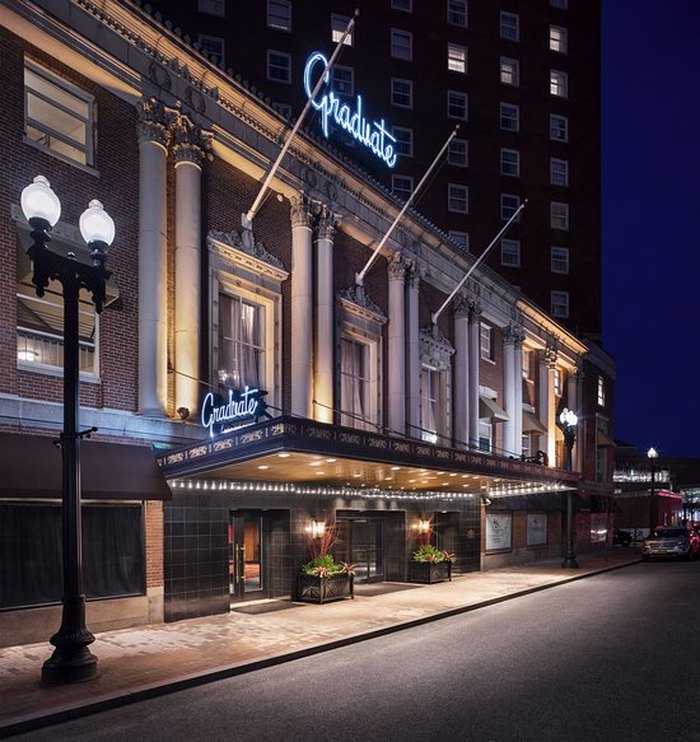 Have you heard the haunted tales of the Biltmore Hotel in Providence, Rhode Island? Would you ever stay at a haunted hotel in Rhode Island?
Address: Graduate Providence, 11 Dorrance St, Providence, RI 02903, USA
Haunted Biltmore Hotel Providence
September 02, 2022
Is the Biltmore Hotel Providence the only haunted hotel in Rhode Island?
The Biltmore Hotel might be the most notorious and legendary haunted hotel in Rhode Island, but it's not the only spook-filled spot to spend a night in the Ocean State. The fact of the matter is, Rhode Island has an awful lot of tragic history for the smallest state. There are hauntings of all types in parks, stores, and even a merry-go-round! But one great place to get up close and personal with a real haunting is a hotel. Whether there was tragedy related to the history of the building, or people passed away in the rooms, there are many ways for a hotel to experience spirit activity. We've compiled a list of haunted hotels in Rhode Island that you can actually spend the night — if you dare.
One of the creepiest and most notoriously haunted hotels in Rhode Island is Hotel Viking. The old-world beauty of this hotel that was built in 1926 by a band of successful merchants, is enough to make anyone want to spend the night. However, you might have to deal with the sounds of a loud party that guests can't seem to locate, along with frightening footsteps from nowhere and the occasional cold spot. Seems like the folks who enjoyed some time at the hotel many years ago simply don't want to leave! Other than ghostly sightings, you can also find rooms inspired by the gilded age, incorporating romanticism and modern luxury. With plenty of outdoor activities, museums, and historic mansions nearby, you'll find lots to do at Hotel Viking — including some particularly epic ghost hunting!
Address: Graduate Providence, 11 Dorrance St, Providence, RI 02903, USA