You Might Just Spot A Ghost At The Most Haunted Cemetery In Rhode Island
Tales of hauntings and supernatural happenings are common all over the world including the legend of the haunted Chestnut Hill Cemetery, aka, the Chestnut Hill Baptist Church Cemetery in Exeter, Rhode Island. This ancient,10-acre Chestnut cemetery was opened in 1838, with approximately 1,000 interments.
When we see or hear something out of the ordinary, we try to find an explanation. In some cases, history gives us plenty to work with. To date,12 historic accounts documenting vampire beliefs and activities in 18th and 19th century New England have been located. Eleven of the 12 accounts report consumption as the cause of death of the deceased relatives and the vampire. The most recent report came from the haunted Chestnut Hill Cemetery in Rhode Island, where the ghost of a young girl is said to wander among the headstones.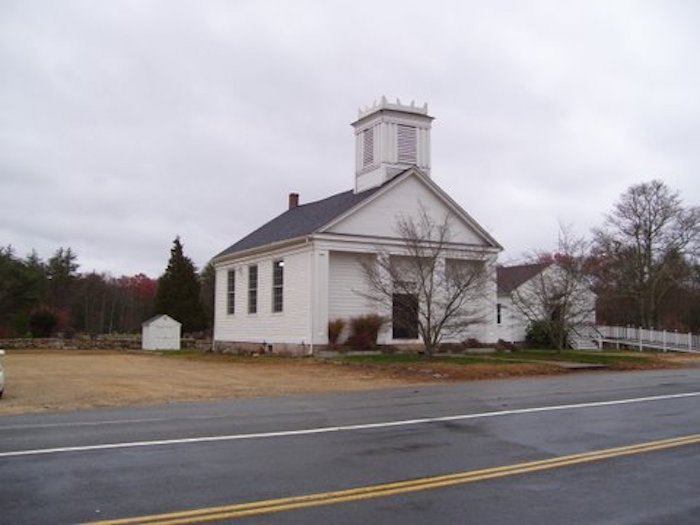 The "Bioarcheological and Biocultural Evidence for the New England Vampire Folk Belief", written in 1994, sheds more light on the belief of vampires in New England and the haunted Chestnut Hill Cemetery. Do you believe in the haunting of Chestnut Hill Cemetery? We'd love to hear your stories in the comments!
Address: Chestnut Hill Baptist Church Cemetery, Exeter, RI 02822, USA
OnlyInYourState may earn compensation through affiliate links in this article.
Haunted Places In Rhode Island
August 29, 2022
Where is another haunted cemetery in Rhode Island?

This article discusses six creepy cemeteries in Rhode Island including the Elder Ballou Meeting House Cemetery, aka, Rhode Island Historical Cemetery in Cumberland. In 1749, Obadiah Ballou gave the approximately two-acre gift of land to the Meeting House and Burial Ground Society to create a burial ground for him and his fellow worshipers. If you visit bring a friend as you may feel like someone is watching you. It may be the spirit of a man in gray, who is said to wander the grounds, presiding over the cemetery.
Where is the best place to see a ghost in Rhode Island?
Belcourt Castle, of Newport, Rhode Island, is a former summer cottage. Construction took place from 1891 to 1894 to complete the vast space for Oliver Hazard Perry Belmont, designed by architect Richard Morris Hunt. Designed in a variety of European styles and periods, it was intended for use for six to eight weeks out of the year. The change in ownership over the years has created an even more eclectic style. The first tours of Belcourt were given in 1957 and continue today with a guided 50-minute trip through the carefully restored building. But be on guard, as some spirits are said to have attached themselves to the castle, such as a moaning suit of armor, two enchanted chairs, a wandering spirit of a monk, and other moving objects and disembodied voices.
Where is a haunted hotel near me in Rhode Island?
In Newport Rhode Island you'll also find the Castle Hill Inn. Established in 1875, this unbelievable hotel by the ocean offers cozy cottages or elaborate beach houses. Surviving its rich history — from during World War II when it served as an impromptu base for naval officers, to a summer hotel to a year-round retreat — it retains its old-world charm. Over time, it seems some of the folks were left behind, as the ghost of a woman has been seen haunting the halls at night. Others have seen some china flying around and breaking supposedly from a spirit of a girl ghost who throws tantrums. If you are a fan of the paranormal — add this to your list of visits.
Address: Chestnut Hill Baptist Church Cemetery, Exeter, RI 02822, USA
OnlyInYourState may earn compensation through affiliate links in this article.