Forget The Resorts, Rent This Charming Waterfront Pocono Lake Home In Pennsylvania Instead
A resort getaway usually means luxury, relaxation, and even having your whims catered to. However, sometimes we want that luxury and relaxation in a quiet spot, with a bit of space from other guests and maybe even right on the water. That is the perfect time to reserve your getaway at this Pocono Lake Home in Pennsylvania, a luxurious home that boasts sensational views of North Arrowhead Lake and all of the comforts of home.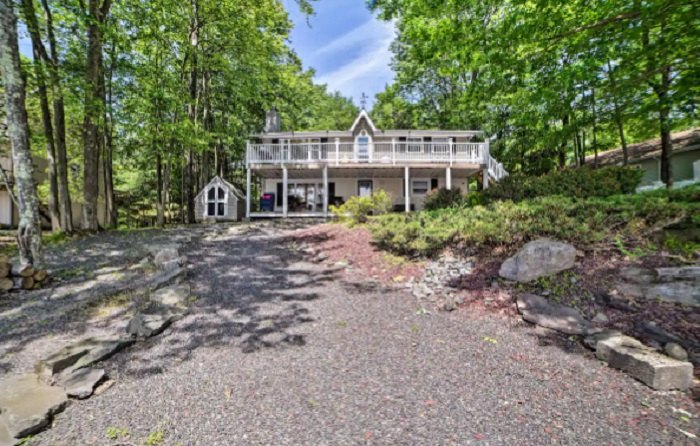 Would you stay in the Pocono Lake Home in Pennsylvania? Why or why not? Join the conversation in the comments! For more scenic views, consider a stay at the Lake Harmony Lakefront Chalet.
Address: Pocono Lake, Pocono Pines, PA 18350, USA