Discover One Of Pennsylvania's Most Majestic Waterfalls – No Hiking Necessary
Tucked away in the state parks and wilderness of Pennsylvania tumble countless breathtaking waterfalls. Unfortunately, getting to many of those waterfalls requires hiking, which makes them inaccessible to a wide range of Pennsylvanians. Discover perhaps Pennsylvania's most majestic waterfall without worrying about having to hike.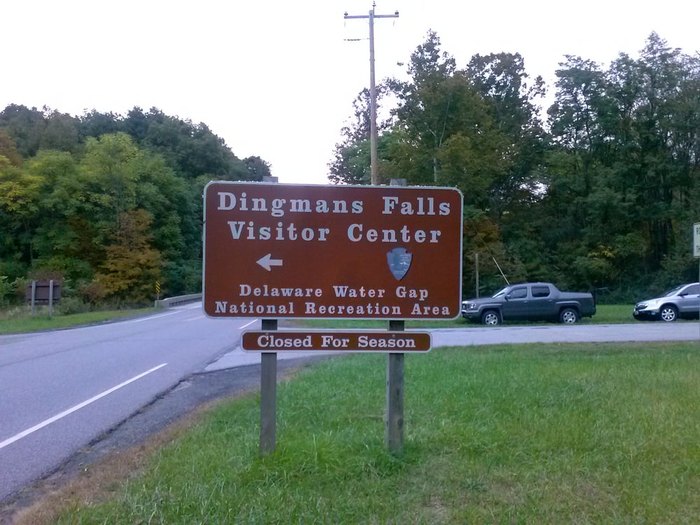 For more information, including Visitor Center hours and directions, click here.
Dingmans Falls is only one of the many Pennsylvania waterfalls that can be seen without having to embark on a hike. Click here to read about the eight easy-to-find waterfalls in the Keystone State that don't require hiking.
Address: Dingmans Falls, Delaware Township, PA 18328, USA
Waterfalls Near Me In Pennsylvania
June 30, 2021
Where can I go to learn about waterfalls near me in Pennsylvania?
Visit Only In Pennsylvania, of course! We absolutely adore waterfalls here at Only In Pennsylvania, and pen many an article about these incredible natural wonders. Some great resources for those looking to go waterfall chasing in the Keystone State include this list of beautiful waterfalls, which includes fan-favorite falls such as Pigeon Run Falls, Sand Run Falls, and Nay Aug Falls. You'll also want to check out our Ultimate Pennsylvania Waterfall Road Trip, which journeys to some of the state's most spectacular cascades, including Ganoga Falls at Ricketts Glen State Park, Osterhout Falls, and Bushkill Falls, which are lovingly referred to as the Niagara of Pennsylvania, and absolutely dazzling!
Are there any waterfall hikes in Pennsylvania?
A scenic hike with a waterfall view? You'll find lots of those in the Keystone State!  One of our very favorite waterfall hikes in Pennsylvania, though, is the 7.2-mile Falls Trail, which will lead you to 21 majestic waterfalls at Ricketts Glen State Park in Benton. Yes — 21 waterfalls in one hike! Ricketts Glen's 21 waterfalls come in all sizes, from the smallest at 11 feet to the tallest, Ganoga Falls, at 94 feet. The catch? This trek requires a more skilled hiker — the trail crosses footbridges, climbs up rock staircases, and can be a bit challenging at times. If you're looking for more beginner-level excursions, these 10 waterfall hikes in Pennsylvania each offer pure natural beauty and breathtaking waterfalls, and are a must for waterfall chasers.
Are there any easy-access waterfalls in Pennsylvania?
Yes! You don't have to lace up your hiking boots and be an experienced outdoor enthusiast to enjoy Pennsylvania's waterfalls. These eight easy-access waterfalls in Pennsylvania are perfect for those looking to enjoy the beauty of these natural wonders, without planning a big day trip excursion on the trails!
Address: Dingmans Falls, Delaware Township, PA 18328, USA