13 Weird Side Effects Everyone Experiences From Growing Up In Pennsylvania
Ah…memories of growing up in Pennsylvania. Those long summer days playing outside until our names were called when the streetlights came on. Running to the corner to greet the ice cream truck. And…catching lightning bugs then setting them free. Growing up in Pennsylvania is a treat, but there are some rather, well, interesting side effects to the experience, including…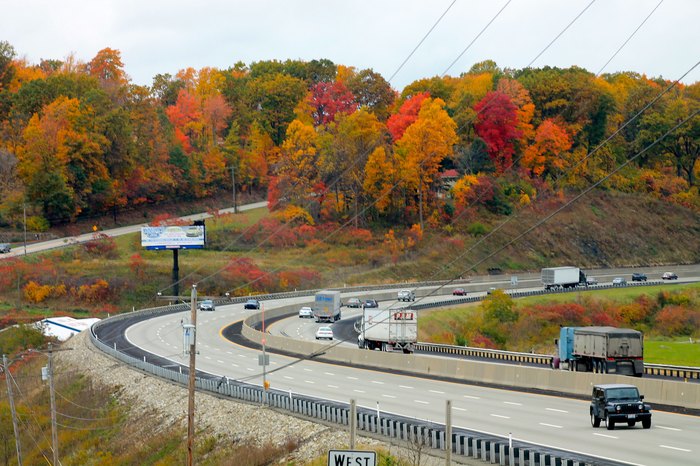 We were certainly lucky growing up in Pennsylvania but, if you've just moved here or are thinking of moving to PA, here are 14 things you'll quickly learn about our beautiful state.
OnlyInYourState may earn compensation through affiliate links in this article.
Address: Pennsylvania, USA
growing up in Pennsylvania
November 19, 2020
What stereotypes are there about Pennsylvania?
Pennsylvania stereotypes, whether they're positive or negative, are just a fact of life, and we Pennsylvanians all have to deal with our fair share of stereotypes. You might hear people chuckle and mention we have some pretty weird pastimes. Well, if you call lawnmower races, outhouse races, and wiener dog races weird, consider that a stereotype that's true. Some may also call us bad drivers. Maybe, but have you ever had to learn how to dodge potholes, some as big as a sinkhole? You'd have to say someone who can dodge potholes is a pretty skilled driver, so let's call that stereotype untrue.
What is Pennsylvania known for?
Pennsylvania's known for quite a few things – from being the Snack Capital of the United States to opening the very first zoo in the United States. (It's the Philadelphia Zoo, in case you were wondering, and it opened in 1859.) We have plenty of reasons to have Pennsylvania pride, including being the home of some of the most delicious foods known to man. The Philadelphia Cheesesteak, for example, is a PA original. You'll know if your cheesesteak is authentic from that first bite. Whoopie pies (also known as gobs), chipped ham, and Lebanon bologna are also popular PA foods. Some of us, especially in Western PA, eat fries on our sandwiches and salads.
What are the best things about living in Pennsylvania?
Life in Pennsylvania is pretty good. Yep, our beloved PA offers a little bit of everything. If you prefer the big city, head to Pittsburgh, Philadelphia, or Harrisburg. Prefer the small charming towns of yesteryear? You can't go wrong with Lititz, Jim Thorpe, New Hope, or dozens of other enchanting towns. If you like the middle of nowhere, you'll find that, too. PA boasts some of the most beautiful scenery in the country, too, with such gorgeous natural wonders as Pine Creek Gorge (The Grand Canyon of PA), Rickett's Glen State Park, Bushkill Falls, and Cherry Springs State Park, the latter of which has some of the clearest skies on the eastern seaboard.