If You Haven't Eaten These 12 Foods, You Haven't Lived In Pennsylvania Long Enough
Okay, PA! Let's have a little fun talking about food today. After all, food is such a huge part of what makes Pennsylvania so special. Think about it. We kick off the New Year with a scrumptious meal of pork and sauerkraut. And, that's after watching a giant Hershey's kiss or mushroom drop to signal the start of a new year. We travel to Hershey to watch chocolate being made and to make our own. That's just the beginning of PA's rich culinary tradition. Here are 12 unique and iconic foods in Pennsylvania that you've probably already tried and, if you haven't, you just haven't lived here long enough.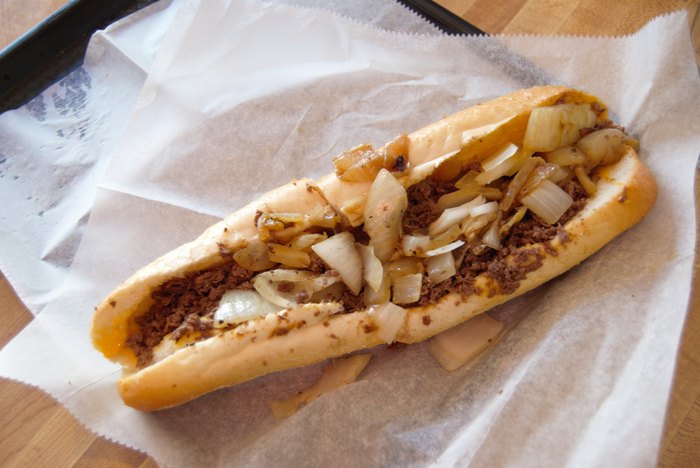 What other popular Pennsylvania foods would you add to this list? Join the conversation in the comments!
And, if you love iconic foods in Pennsylvania, you probably love its snacks, too, right? Click here to read about the delicious snack trail in Pennsylvania.
OnlyInYourState may earn compensation through affiliate links in this article.
More to Explore
iconic foods in Pennsylvania
What are the most famous restaurants in Pennsylvania?
Living in Pennsylvania definitely has its perks, and our restaurants are one-of-a-kind. McGillin's Olde Ale House, located in Philadelphia, is one of the most famous eateries in the state. It's also one of the oldest! The tavern was first established in 1860, and a number of famous visitors have popped by for a drink. Among them are W.C. Fields, Ethel Merman, and Tennessee Williams! Eating here is like taking a bite out of Pennsylvania history. Jean Bonnet Tavern, located in Bedford, is another famous restaurant in Pennsylvania. It's believed this establishment opened its doors way back in 1762. People flock to this cozy destination to devour delicious sandwiches, soups, and crab cakes.
What are the best things about living in Pennsylvania?
There are so many wonderful things about living in Pennsylvania. In fact, some folks say living here ruins you for life! After residing in such an eclectic, vibrant, and beautiful state, it's hard to live anywhere else. Need more reasons to move to Pennsylvania? Check out our article "11 Reasons We Are Thankful For Living In Pennsylvania." Of course, no place is perfect. For some of the less-exciting aspects, read our article "10 Things You Really Should Avoid If You Live In Pennsylvania."
What are the most famous Pennsylvania traditions?
There are so many delightful Pennsylvania traditions locals look forward to every year. Among them is the iconic New Year's Day meal of pork and sauerkraut. What better way to ring in a new year than with a hearty dinner of comforting eats? We're also known to watch a giant Hershey's Kiss count down the moments until the new year -- because regular shiny disco balls are just boring! There's no doubt about it -- Pennsylvanians are just more fun than the rest of the country.
Related Articles
Explore Pennsylvania
Featured Addresses