A Middle-Of-Nowhere Pennsylvania Drive-In, Boehringer's Serves Mouthwatering Burgers And Shakes
Okay, food lovers! Time for a blast from the past. When's the last time you went to a drive-in restaurant? Sure, the old-school eateries aren't as common as they once were. But those that remain promise a good, old-fashioned experience. Delicious burgers. Golden fries. Thick shakes. This classic Pennsylvania drive-in restaurant serves some of the best burgers and fries around.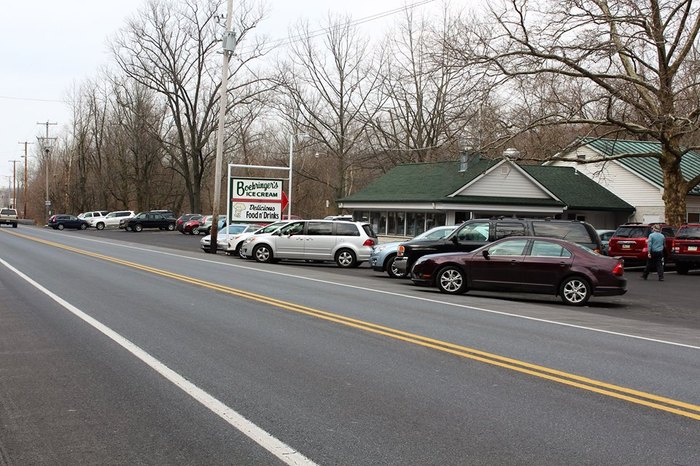 What are your favorite nostalgic restaurants in Pennsylvania? Share your thoughts with us the comments below!
If you want to take another walk down memory lane, visit this delightful drive-in restaurant in Pennsylvania. It definitely deserves a spot on your bucket list.
Address: 3160 N Reading Rd, Adamstown, PA 19501, USA
classic Pennsylvania drive-in restaurant
April 05, 2020
What are the best drive-in restaurants in Pennsylvania?
There are so many great drive-in restaurants in Pennsylvania. In addition to Boehringer's, The Fence is a great place for a delicious meal. This iconic Pennsylvania eatery has been around since 1951, and it shows no signs of slowing down. Take a drive out to Milton and indulge in one of their epic cheeseburgers. This place will bring back all of your warm childhood memories. If you loved this place, you'll also want to visit Red Rabbit Drive-In. This Duncannon eatery crafts delicious comfort food that will make the whole family happy.
What are the best nostalgic restaurants in Pennsylvania?
For more nostalgic eats, visit Denny's Beer Barrel Pub in Clearfield. Established in 1977, this beloved destination is a long-time favorite. It's a great spot to watch a game and devour a burger. Wolfe's Diner, located in Dillsburg, is another great place to dine. Some even say it's one of the best nostalgic restaurants in Pennsylvania! This charming eatery has been serving fresh meals since 1950. Come see what the fuss is all about! You definitely won't be disappointed.
What are the best hamburgers in Pennsylvania?
There's nothing like a classic burger. And in Pennsylvania, there's no shortage of delicious varieties. Charlie's Hamburgers, located in Folsom, is often at the top of people's burger bucket list. When a place has been making these meals for over 80 years, you know they're good. The menu is simple — they don't need any fancy distractions to take away from their burgers. Hop on over to this incredible eatery and sink your teeth into something magnificent. For more indulgent eats, visit Wimpy's Original in Media. Here, you can get something classic or inventive. Craving a fried egg on your burger? You can get all that and more at this tasty joint.
Address: 3160 N Reading Rd, Adamstown, PA 19501, USA