The Haunted Lighthouse In Oregon Both History Buffs And Ghost Hunters Will Love
The Heceta Head Lighthouse is one of the most photographed places in all of Oregon. It's no wonder – it's beautiful. However, many people don't know that it's one of the most haunted places in Oregon, too. This haunted lighthouse in Oregon is attractive to both history buffs and ghost hunters, and you can even stay there overnight in the lighthouse keeper's home. Today, it's a bed and breakfast, and people come from all over Oregon, the nation, and the world to experience this special and eerie place. Read on to learn more about it.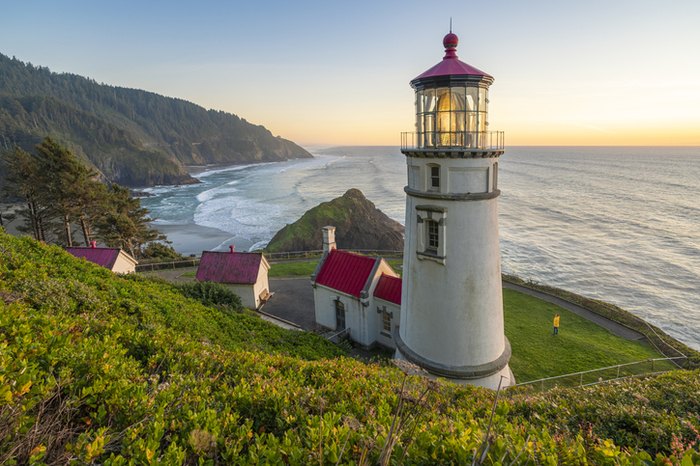 This haunted lighthouse in Oregon is special and unique in many ways. If you want to view a historic lighthouse and possibly encounter a ghost, the Heceta Head Lighthouse Bed & Breakfast should be on your bucket list!
Looking for more haunted places in Oregon to check out? Here's a list to get you started: We Checked Out The 10 Most Terrifying Places In Oregon And They're Horrifying
Address: Heceta Head Lighthouse, 725 Summer St, Florence, OR 97439, USA