These 8 Urban Legends In Oklahoma Will Keep You Awake At Night
Oklahoma has its fair share of creepy stories and urban legends, that's for sure. From crying babies to crybaby bridges to sightings of Bigfoot, we'll always wonder which ones might be true. After all, it's fun to think about, right? Here are a few you should know about; whether they happened or not is up to you. These urban legends in Oklahoma turn the spooky factor all the way to 11.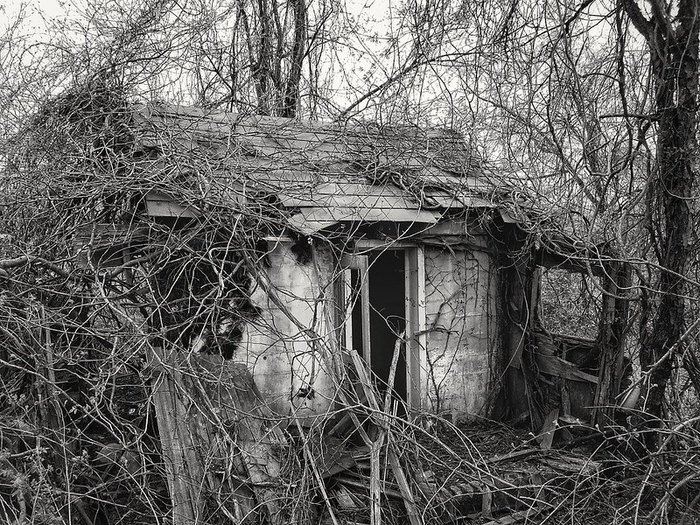 Have you visited any of these spots and did you have a scary or unexplainable event happen? How many of thee urban legends in Oklahoma have you heard? Tell us any we missed in the comments!
OnlyInYourState may earn compensation through affiliate links in this article.
Address: Boggy Creek Rd, Ada, OK 74820, USA
Address: 10 E 21st St, Tulsa, OK 74114, USA
Address: Magnetic Hill, OK, Pit Rd, Springer, OK 73458, USA
Address: Spencer, OK, USA
Address: Beaver Dunes Park, US-270, Beaver, OK 73932, USA
Address: Tulsa, OK, USA
Address: 67901 E 50 Rd, Quapaw, OK 74363, USA
Urban Legends in Oklahoma
April 23, 2021
What are the scariest Oklahoma ghost stories?
Oklahoma is absolutely no stranger to some spooky tales; it seems like no matter where you go, there's a ghost story involving it in some way. There are so many creepy, if not scary, stories that float around about our beautiful state that it's hard to pick just a few. For example, the Little Theatre in Tulsa is a local legend because of its ghosts. The world-famous Route 66 segment that runs through the state is filled with tales of spectral hitch-hikers, disappearing pedestrians, and so much more. For some examples of the ghosts said to be wandering the lands of Oklahoma, as well as their stories, check this article out. 
Where are some haunted places in Oklahoma? 
Where to begin? Some of the most infamous hauntings in Oklahoma include those of numerous haunted hotels and motels, like the legendary Skirvin Hotel in Oklahoma City, and a bed and breakfast known as The Stone Lion Inn in Guthrie is said to be heavily haunted by occupants of the past. Other creepy, supposedly spooky places include a few museums, like Fort Washita and the Cherokee Strip Museum, where many people met their end. Historic Fort Reno, in El Reno, is also said to be haunted. 
Can I explore any abandoned places in Oklahoma?
Oklahoma has tons of abandoned places - just take a drive on almost any old country road and you'll see tons of rickety old homesteads decaying in open and vacant fields. In terms of urbex ("urban exploration") in Oklahoma, there are some places you can explore given the proper permits or other permissions. The Abundant Life building in Tulsa is a strange, windowless monolith that doesn't seem to fit in with the rest of the city. The entire town of Picher is abandoned, but it contains toxic levels of lead and other nastiness in the soil just about everywhere, so making it a short visit is a good idea.