8 Unforgettable Road Trips To Take In Oklahoma Before You Die
Throughout the hustle and bustle of a busy life, getting away for a few days on a road trip could be just what you need to recharge. Did you know there are numerous Oklahoma road trips that range from discovering beautiful waterfalls to exploring historical locations to being spooked at some epic haunted attractions? We've featured many fantastic road trips right here in the Sooner State, and we've also mapped everything out for you to make it easy! Even easier? Once you have your trip selected, be sure to use our ultimate road trip packing list! Here are eight unforgettable road trips to take in Oklahoma before it's too late: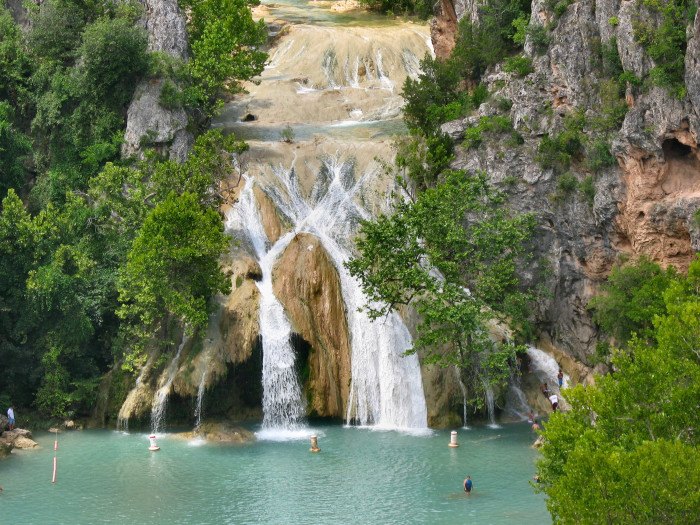 Are you ready to go on one of these Oklahoma road trips? If so, which one would you pick first? Or maybe you've already tried one? Share with us in the comments! We would love to hear from you,
OnlyInYourState may earn compensation through affiliate links in this article.
Best Road Trips in Oklahoma
August 27, 2021
What are some of the best places to visit in Oklahoma?  
Oklahoma is a gorgeous state with all the beautiful small towns and stunning country scenery you could ever hope for. If you're looking for small towns that you've got to check out as soon as possible, some of our favorites include:
Ada

Medicine Park

Guthrie

Sulphur

Eufaula

For a more complete list of some of the best places to visit in Oklahoma, check out this article. Of course, if the great outdoors is what you crave, then look no further than any one of our incredible state or national parks. History buffs may also want to check out the Oklahoma City National Memorial to pay respects to the victims and survivors of one of the worst homegrown terror attacks in US history. The Wichita Mountains are another must-see.  
What are some fun things to do in Oklahoma? 
No matter whether you prefer to hang out in city limits or go out into the great outdoors, Oklahoma is a great place to be. Some of the most fun things to do in Oklahoma include:
Camp at one of Oklahoma's gorgeous state parks

Go hunting for waterfalls in our incredible national forests

Quartz Mountain State Park is as interesting as it is photogenic

Stop by the

Wichita Mountains, especially the Wildlife Refuge

Drive the Talimena National Scenic Byway, especially if you're a lover of scenic drives

T

he Black Mesa area is an awesome place, too, so make sure to visit when you can
What kind of day trips in Oklahoma can I take?  
If you're creative, you can come up with all kinds of kooky ideas for Oklahoma road trips! When an adventure is what you crave, how about:
Take a trip to see several of Oklahoma's amazing waterfalls all in one day

Go from spooky abandoned place to spooky abandoned place in a ghost town road trip

Check out several of the Sooner State's most famous ice cream parlors 

Inspect a bunch of haunted hotels while on a road trip to a state park

Speaking of state parks, there are a bunch of those around, as well as six National Parks – all of which are day-trip-worthy on their own!

 
OnlyInYourState may earn compensation through affiliate links in this article.