Few People Realize How Much The Twister Movie History Is Preserved In The Small Town Of Wakita, Oklahoma
I've lived in Oklahoma for over 30 years and it's funny to me, being that we live in tornado alley,  how many long-time residents don't know we have a museum (and practically a whole town) dedicated to the Blockbuster movie Twister. I mean, I thought that was a known fact here in the Sooner State. For those that are in the dark about this very important fact, located in the small town of Wakita is Twister The Movie Museum, dedicated to preserving the memories and items of the popular 1996 movie, starring Bill Paxton and Helen Hunt.
Keep scrolling and I'll show you some of the cool things you'll find at Twister The Movie Museum in Wakita, Oklahoma that pay homage to the movie. And, for all you die-hard Oklahoma history fans that already knew this, kudos to you for knowing some of your state's fun facts!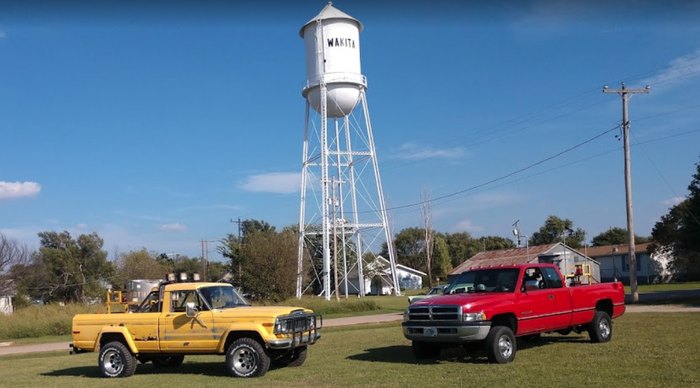 To learn more, follow along on the Twister Museum's Facebook page or visit the Twister Museum website. Have you ever visited Twister The Movie Museum in Wakita, Oklahoma? If so, tell us all about your experience in the comments!
Many other movies were also filmed in Oklahoma. Check out our previous article: "Most People Don't Know These 9 Movies Were Filmed In Oklahoma" to check out some of them!
OnlyInYourState may earn compensation through affiliate links in this article.
Address: Twister the Movie Museum, 101 W Main, Wakita, OK 73771, USA