This One Easy Hike In Oklahoma Will Lead You Someplace Unforgettable
In a place as diverse as The Sooner State, you'll find yourself searching for easy hikes in Oklahoma. After all, as lovely as a twelve mile trek sounds, not everyone has the time or dedication to follow through with such a journey. Natural Falls State Park is located in the Ozark Highlands, and it hides the best easy hike in Oklahoma. Natural Falls stands at 77 ft. high and is easily accessible by the Dripping Springs Trail – a looped trail that is just under a mile round trip. Take a short, easy hike to view this little piece of heaven tucked away in the foothills of Oklahoma.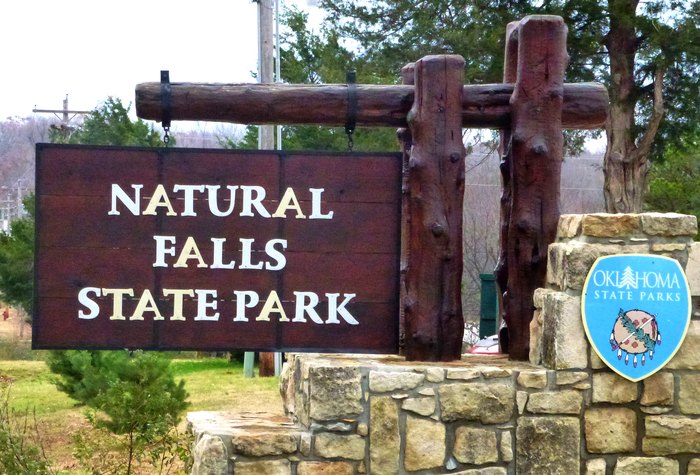 This little slice of heaven is the best waterfall hike in Oklahoma. Have you ever visited? Share your experience in the comments!
For more hiking places in Oklahoma, visit our hiking articles here.
OnlyInYourState may earn compensation through affiliate links in this article. As an Amazon Associate, we earn from qualifying purchases.
More to Explore
Best Easy Hike In Oklahoma
What are the best hiking trails in Oklahoma?
Oklahoma is an absolutely breathtaking state. Its countless waterways, wide open skies, and endlessly enriched landscape make it one of the most diverse states in the entire nation. With that being said, favored scenery all boils down to personal preference. You can find breathtaking hikes everywhere you look! Tourists and residents alike adore hikes like a visit to Collings Castle, a stroll through Red Rock Canyon State Park, and the beautiful trails found in Robbers Cave State Park.
Does Oklahoma have any backpacking trails?
Never been backpacking? You're in for a treat once you decide to embark on a backpacking adventure. This is a low-budget way to see the countryside that uses your own two legs as a form of cross-state or cross-country transportation. If you're longing for a long-distance trip, there are plenty of trails in Oklahoma that'll get your blood pumping. Beavers Bend State Park features a trail that's nearly 12 miles in length, and a trip to Black Mesa in Oklahoma is a moderately strenuous hike that's ideal for pre-backpacking training.
What are the best waterfall hikes in Oklahoma?
Is there anything more enchanting than a visit to a Sooner State waterfall? You'll find that our natural features have the ability to absolutely take your breath away. Prepare to be stunned at destinations like Natural Falls, the waterfalls along Cache Creek, and these other waterfalls.
What is the best time of year to go hiking in Oklahoma?
I'll take Trick Questions for 500, Alex! The fact of the matter is that Oklahoma is breathtaking in each and every season, and there truly is no bad time to see the state's majesty. However, summertime is a season beloved by visitors and residents alike… just be sure to bring a water bottle and a bit of sunscreen!
Related Articles
Explore Oklahoma