Here Are The 10 Most Dangerous, Deadly Places In Oklahoma
Every state has specific places that are more dangerous than others, and the Sooner State is no exception – there are several dangerous places to avoid in Oklahoma. From intersections to neighborhoods to tornado-ridden areas, these 10 places are some of the most dangerous places in Oklahoma.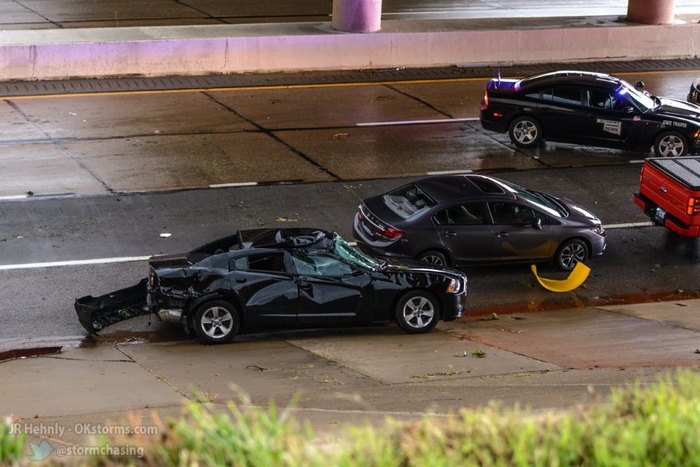 Do you agree with this list? Are these the most dangerous places in Oklahoma? Know of any other dangerous places to avoid in Oklahoma? Have you had any bad experiences in any of the areas mentioned above? Please share your thoughts with us.
The spots listed above might be among the most dangerous places in Oklahoma, but they're not the only risks residents face. There are a few others, and to prove it, here are the biggest risks of living in Oklahoma.
OnlyInYourState may earn compensation through affiliate links in this article.
Most Dangerous Places In Oklahoma
August 02, 2022
What is the worst place to live in Oklahoma?
After reviewing the list above, it should come as no surprise that Tulsa is among the most dangerous cities in Oklahoma. In fact, the Sooner State's second-largest city is often ranked the most dangerous place to live in Oklahoma. In 2020, there were 72 murders reported in Tulsa, earning it the second-highest violent crime rate in the state. To put that further into perspective, residents of Tulsa have a 1 in 88 chance of being the victim of assault, rape, robbery, and murder. Property crime is also an issue in the city. According to statistics, there were over 4,400 burglaries in 2020 alone!
What are the weirdest things about Oklahoma?
Just like you might not have known about the most dangerous places in Oklahoma, you might not be aware of all the weird and wonderful facts about the Sooner State. For instance, did you know that whaling is illegal in Oklahoma? Seems like a strange law, considering there are no oceans in Oklahoma. The odd facts associated with the state do not end there, though. Another strange state fact is that Oklahoma is the only state where a person has been hit with space debris. (Yep, you read that right.) According to reports, in 1997, Lottie Williams was walking in a Tulsa park when her shoulder was hit by a piece of a disintegrating rocket.