9 Must-Visit Flea Markets In Oklahoma Where You'll Find Awesome Stuff
Are you a fan of HGTV's Flea Market Flip and looking for the best flea markets in Oklahoma to find some of your own treasures? You won't believe the hidden gems that you'll find at these unique flea markets. So, get those walking shoes on and get ready to scour these booths and tents at the Sooner State's finest. Here they are: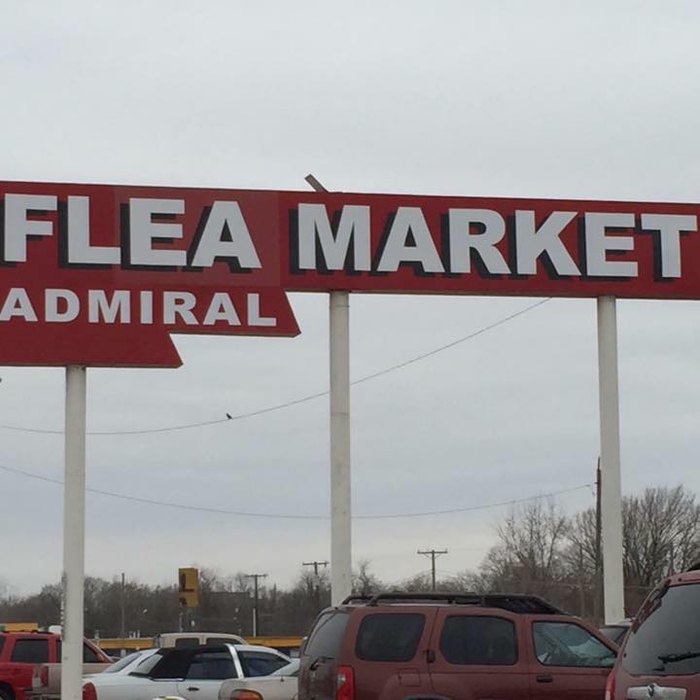 There are many more flea markets across the state that do not have an internet presence! Do you know of any other best flea markets in Oklahoma? Please feel free to mention them in the comments – we love to hear from you!
OnlyInYourState may earn compensation through affiliate links in this article.
Shopping In Oklahoma
August 31, 2021
Where are the best places to go thrifting in Oklahoma? 
Some of the best places to go thrifting in Oklahoma include:
Second Chances Thrift Store in Oklahoma City where you'll find some of the best secondhand treasures ever. It's both unique and it's local.

Nearby Tinker Air Force Base is a wonderful little hole in the wall known as, simply, Tinker Thrift Shop. It has some of the highest ratings of any thrift shop in the Sooner State.
Where can I go shopping in Oklahoma?  
For shopping in Oklahoma, head to larger cities like Oklahoma City, Edmond, and Tulsa for shopping malls and tons of boutique shops in the downtown areas. Local thrift shops can be found all over the state, but mostly in the bigger cities. Many towns have little mom-and-pop stores that can't be found anywhere else. There's also plenty of art for sale at numerous galleries around the state, and we strongly encourage readers to purchase from local artists as well.  
What are the best Oklahoma flea markets? 
The best Oklahoma flea markets include:
The Old Chicken Farm in Jones where you can find eclectic and unique treasures.

In Tulsa, there's Swick's Flea Market and the old Tulsa Flea Market, both of which are, more often than not, a complete blast to attend.

In Oklahoma City, there's the artsy and modern Industry Flea, an interesting twist on the old classic bargain-hunters paradise.
For a more complete list of the best Oklahoma flea markets to go browse, take a look at this article.