Here Are The 11 Most Dangerous Places In Oklahoma After Dark
While Oklahoma is a relatively safe state, we do have areas that are more dangerous than others, especially after dark. We took a look at the FBI's 2019 crime report (the most recent available data) in the areas of violent crime, rape, and property crime in relation to population size to determine the most dangerous places in Oklahoma after dark. Here are the top towns for this year! How many of the most dangerous towns in Oklahoma have you visited? Remember: statistics can be misleading, and these don't mean anything about whether or not these are fun towns or good places to live. They are simply numbers, and we are simply reporting them.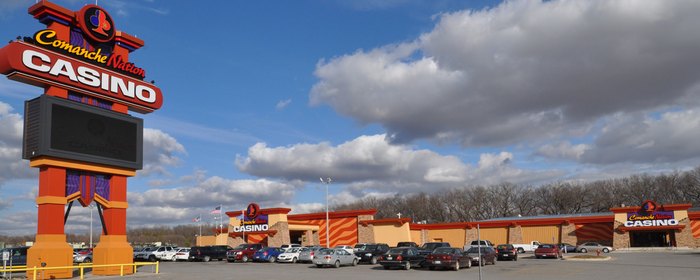 Are you surprised by any of the cities on the list? Where do you think is the most dangerous place to be in Oklahoma after dark?
If you're wondering where the safest places are in the state, read our list of The 10 Safest and Most Peaceful Places To Live In Oklahoma.
OnlyInYourState may earn compensation through affiliate links in this article.
Most Dangerous Towns in Oklahoma
August 08, 2022
What are some of the most dangerous towns in Oklahoma?  
Oklahoma is a state with a higher-than-average crime rate, and it places as the 14th most dangerous state in the United States. Of course, some cities and towns tend to have higher crime rates than others, and that's what we'll focus on. Some of the most dangerous towns in Oklahoma at the time of this writing include Tulsa (which is unsurprising, given how large the city is), Idabel (which has a crime rate 212% higher than the national average), and Anadarko (which unfortunately tends to make the list repeatedly).  
What is life in Oklahoma like?  
Despite this, life in Oklahoma is still a relatively quiet and peaceful thing. Even in the "bad" areas of town, you're sure to find plenty of things to love about it. The climate is pretty decent, though occasionally there are tornadoes and natural disasters in Oklahoma to think about. In the winter, it can reach below freezing and sometimes ice storms are a problem. In the summer, it's hot and humid, but beautiful; summer, spring, and fall are the best times to visit the amazing state parks in Oklahoma, or perhaps do some of the best hiking trails in Oklahoma. It's a delightful place, despite its rough edges in some areas, and we think you'll love it.  
Where are some dangerous places to avoid in Oklahoma?  
Let's get something straight here – there really are no dangerous places to avoid in Oklahoma, at least outright. Even the most "dangerous" towns have their wonderful bits, and as long as you adhere to basic safety practices (and visit during the day for some), you still ought to have a good time. Other than the towns and cities listed above, other dangerous towns in Oklahoma according to the statistics include Ardmore, Ponca City, Hugo, Pauls Valley, and Del City. So, seriously, visit Oklahoma – just be safe about it!