9 Disturbing Cemeteries In Oklahoma That Will Give You Goosebumps
Cemeteries are already a bit creepy. Add in disturbing ghost stories, and they will surely spook you. Tons of beautiful cemeteries in Oklahoma serve as the final resting place for the deceased. However, we do have several cemeteries in Oklahoma with reports of paranormal activity, particularly the following graveyards, which are practically guaranteed to give you goosebumps.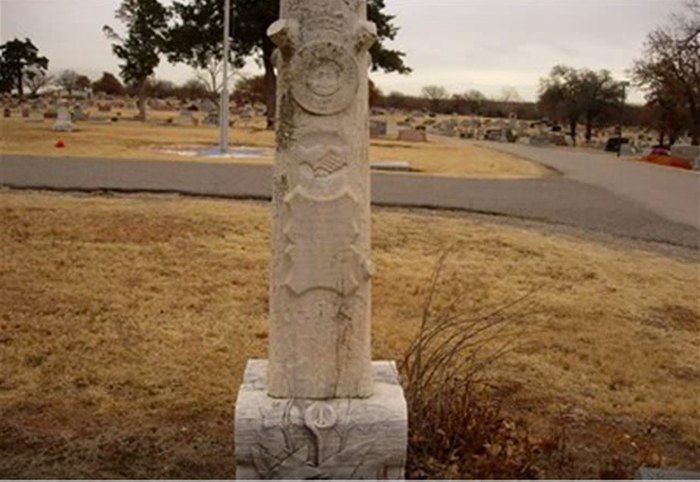 Have you visited any of these cemeteries in Oklahoma?  If so, did you experience any paranormal activity? Know of any other haunted places in Oklahoma? Or, perhaps you know of some other spooky graveyards in Oklahoma? Tell us!
Looking for more haunted places in Oklahoma? Click here for a road trip that's sure to terrify you (in the best way possible, of course).
OnlyInYourState may earn compensation through affiliate links in this article.
Address: Blanchard Cemetery, Blanchard, OK 73010, USA
Address: 6500 S 129th E Ave, Broken Arrow, OK 74012, USA
Address: Imo Cemetery, N2800 Rd, Drummond, OK 73735, USA
Address: Jesse Creek Cemetery, Circle Mountain Rd, Bartlesville, OK 74003, USA
Address: Violet Springs Cemetery, N3500 Road, Konawa, OK 74849, USA
Address: N3480 Rd, Konawa, OK 74849, USA
Address: Timber Ridge Cemetery, 30356 S 4130 Rd, Catoosa, OK 74015, USA
Address: S Tucker Rd, Comanche, OK 73533, USA
Address: Hillside Mission Cemetery, E0410 Rd, Skiatook, OK 74070, USA
Cemeteries In Oklahoma
April 22, 2021
Aside from cemeteries in Oklahoma, what are some other notoriously creepy places in the Sooner State?
Oklahoma ghost stories aren't limited to cemeteries. One of the most haunted places in Oklahoma is the Cherokee Strip Museum in Alva. The historic building that houses the museum once served as a hospital, which many believe is the reason for the plethora of paranormal activity that has taken place within the building, especially on its two upper floors. The strange happenings run the gamut from disembodied voices and apparition sightings to a piano playing on its own and strange lights.
Are there any other famous graveyards in Oklahoma?
It's not just haunted graveyards in Oklahoma that attract curious visitors. There are several gravesites in Oklahoma that intrigue people from all walks of life. Once such gravesite can be found at Beef Creek Apache Cemetery in Lawton, which serves as the final resting place of Geronimo, the famed leader and medicine man of the Apache tribe. The grave of Bob Wills, which is located at Memorial Park Cemetery in Tulsa, is another well-known burial site in Oklahoma. Known as the "King of Western Swing," Wills is credited as the co-founder of Western swing music.
What are the scariest haunted places in Oklahoma?
Brady Theater in Tulsa is one of Oklahoma's most notorious haunts – and easily one of the scariest places in the state. Originally built in 1914, the building has a colorful history, which includes a short stint as a detention center during the 1921 Tulsa Race Riot. Over the years, countless visitors have encountered the theater's resident ghost, which is believed to be that of Enrico Caruso, an opera singer who performed at the venue in 1920. The Bird Creek School in Pawhuska also has a reputation as being one of the creepiest places in Oklahoma. The one-room schoolhouse was built in the early 1900s and served as a school for Native American children. The building's been abandoned for years; however, it seems as if it's still occupied by phantom students, who make their presence known by erasing anything written on the blackboard.