The 18 Best Campgrounds In Oklahoma – Top-Rated & Hidden Gems
Oklahoma's diverse landscapes and natural beauty make it an ideal destination for camping fans. With so many camping options, it can be hard to decide, so we've compiled a list of 18 of the best camping in Oklahoma, featuring both top-rated and hidden gems for you to explore!
Best State Park Campgrounds in Oklahoma
If you're looking for a great camping experience in Oklahoma, then you're in luck! Oklahoma is home to some of the best state park campgrounds around. With stunning natural landscapes, great amenities, and plenty of outdoor activities, these campgrounds offer everything you need for a memorable camping trip.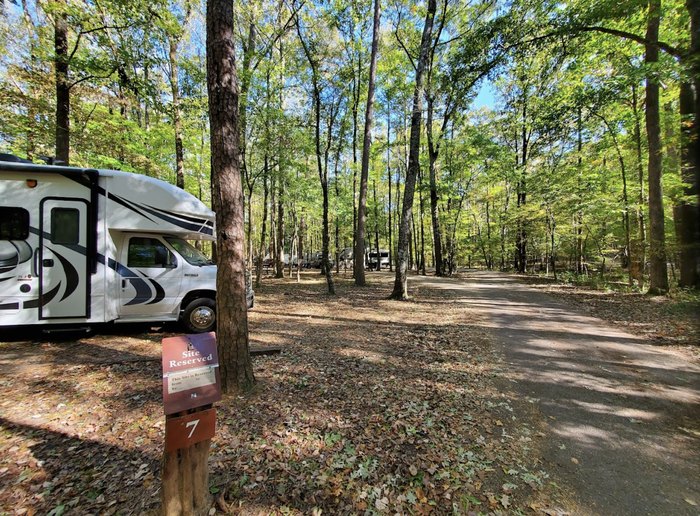 Best Beach Camping in Oklahoma
With its abundance of lakes and picturesque terrain, Oklahoma has a lot of camping options for the ones who enjoy waterside activities. From fishing and swimming to hiking and kayaking, there's something for everyone at these incredible lake camping destinations.
Top Glamping in Oklahoma
If you're looking for a unique outdoor experience, glamping destinations in Oklahoma should be on your radar. Glamping, which is a combination of camping and glamour, provides a comfortable and stylish way to enjoy the great outdoors. From cozy yurts to cozy cabins, Oklahoma offers a variety of glamping options that cater to different preferences and budgets.
Best RV Camping Sites in Oklahoma
This state has some of the best RV camping sites, offering beautiful natural surroundings, fun outdoor activities, and unbeatable amenities. So pack up your RV, gather your family and friends, and get ready to explore the best RV camping sites in Oklahoma. And if you don't own an RV, try renting one through a service like RVShare!
Best Primitive Tent Camping in Oklahoma
Explore the rugged beauty of Oklahoma's great outdoors by embarking on a primitive tent camping adventure. From the secluded woods to picture-perfect lakeshores, the state offers a range of campgrounds for those seeking a back-to-basics camping experience. Whether you're an experienced outdoors enthusiast or a novice camper, these top primitive tent camping sites in Oklahoma promise a genuine connection with nature and a chance to escape the hustle and bustle of everyday life.
Have you been to any of these camping spots in Oklahoma? Do you think they are the best places to camp in Oklahoma? We'd love to hear which Oklahoma campgrounds are highly rated in your personal record book!
OnlyInYourState may earn compensation through affiliate links in this article. As an Amazon Associate, we earn from qualifying purchases.
More to Explore
Best Camping In Oklahoma
What are the most popular state parks in Oklahoma?
The most popular state parks in Oklahoma are:
Chickasaw National Recreation Area
Natural Falls State Park
Roman Nose State Park
Boiling Springs State Park
Salt Plains State Park
What time of year is best for camping in Oklahoma?
The ideal seasons for camping in Oklahoma are spring and fall when temperatures are mild and comfortable, avoiding the summer's heat and humidity and the late fall's chilliness. September and October, in particular, offer pleasant weather, making the fall months an excellent choice for camping.
Where can I find secluded campgrounds in Oklahoma?
The best secluded campgrounds in Oklahoma are:
Rita Blanca National Grasslands
Black Kettle National Grasslands
Spring Creek Dispersed Camping
Lake Vincent Public Fishing Area
Atoka Lake Dispersed Camping
Related Articles
Explore Oklahoma
Featured Addresses