Dine Inside An Old 1850s Barn At Strip Steakhouse, A Rustic Restaurant In Ohio
All across the state of Ohio, you'll find several exceptional steakhouses. There's a Cleveland area steakhouse, however, that's not only known for its mouthwatering steak, but its unforgettable ambiance as well. Strip Steakhouse in Avon, Ohio serves delicious cuisine in a relaxed, yet upscale atmosphere.
If you've never been to this rustic steakhouse in Ohio, you're going to want to visit: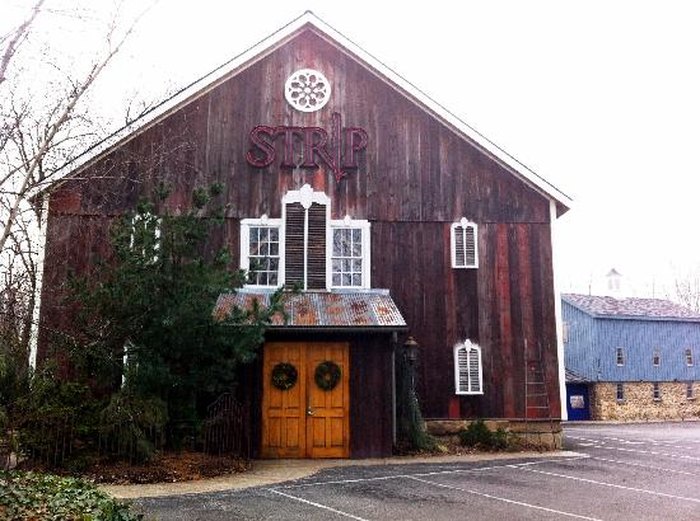 Have you ever been to this rustic steakhouse in Ohio? If so, we want to know what your experience was like! Share your thoughts with us in the comments below.
For more exceptional steakhouses in Ohio, check out our previous article: These 10 Mouth-Watering Steakhouses In Ohio Are A Carnivore's Dream.
OnlyInYourState may earn compensation through affiliate links in this article.
Address: 36840 Detroit Rd., Avon, OH 44011
rustic steakhouse in Ohio
March 28, 2020
What are the best steakhouses in Ohio?
Angry Bull Steak House, located in Huron, is one of the best steakhouses in Ohio. This cozy eatery serves high quality steaks in a comforting environment. You're going to love their hand-picked U.S.D.A dry aged beef. Each bite is full of wonderful flavor. For more tasty meals, visit The Top. This Columbus eatery is known for their romantic atmosphere and delicious meals. If you're looking for a date night destination, this is the place to go! On weekends, there's often a piano player providing the soundtrack to your evening. It doesn't get more lovely than this.
What are the best historic restaurants in Ohio?
Strip Steakhouse isn't the only old restaurant in The Buckeye State. There are so many wonderful historic restaurants in Ohio. Crosskeys Tavern, located in Chillicothe, has been dazzling diners for over 100 years! In fact, some even say this old eatery is haunted by a ghost named Harold. Maybe he wants to stick around for their scrumptious French dip sandwiches. Everything on the menu is absolutely delicious. The Red Brick Tavern, located in Lafayette, is another incredible historic restaurant. Established in 1836, this restaurant has perfected the art of American and Italian cuisine.
What are the best rustic restaurants in Ohio?
Walt's Hitching Post, located in Fort Wright, is one of the best rustic restaurants in Ohio. This warm and inviting eatery is full of personality. You'll love their baby back ribs and juicy steaks. Believe us, you will never want to leave this unique restaurant. To learn more about it, read our feature article here.