These 7 Hole In The Wall BBQ Restaurants In Ohio Are Great Places To Eat
Some of the most unsuspecting restaurants are the most delicious restaurants.
Ohio is home to several exceptional barbecue joints that look like your average hole-in-the-wall. When you step inside their modest exteriors, you'll find some of the most mouthwatering brisket, pulled pork, ribs and more. The following are 7 of the best BBQ restaurants in Ohio (listed in no particular order.) You can't judge a book by its cover with these local restaurants in Ohio. See how many you recognize: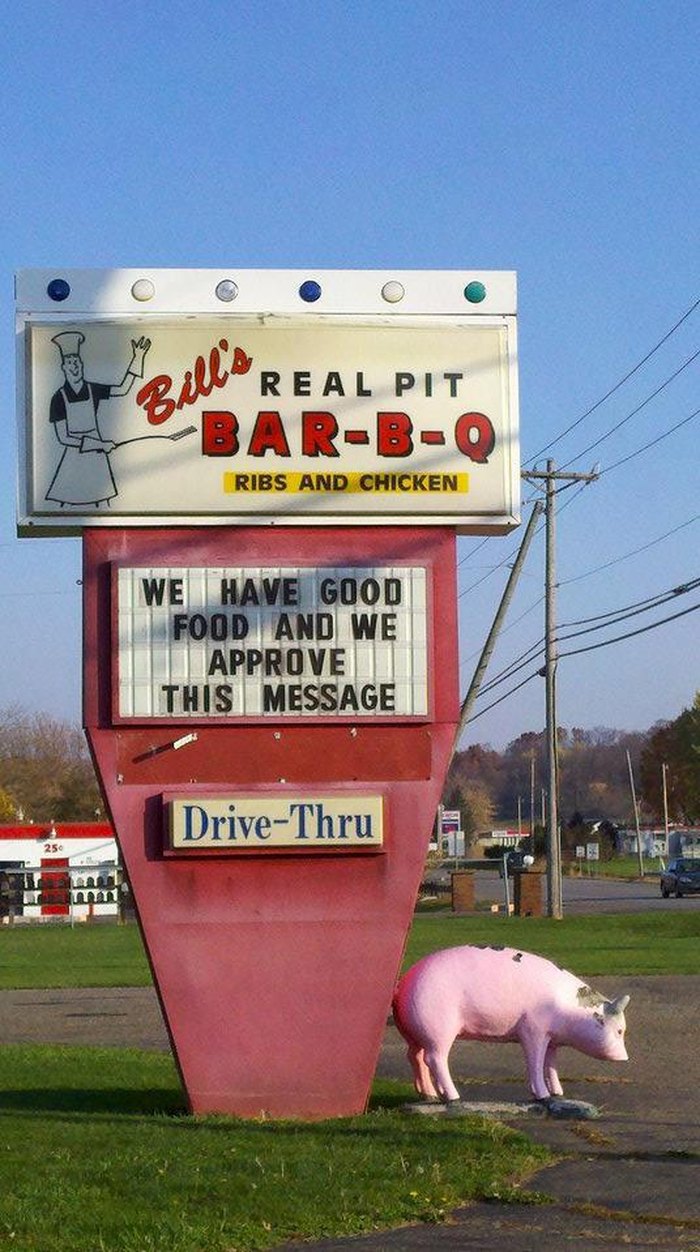 Ohio may not be known for barbecue, but that doesn't mean we can't round up some of the best BBQ restaurants in Ohio. Have you ever been to any of these restaurants before? What is your favorite barbecue joint in Ohio? Share your thoughts and experiences with us!
OnlyInYourState may earn compensation through affiliate links in this article. As an Amazon Associate, we earn from qualifying purchases.
More to Explore
Best BBQ Restaurants In Ohio
Is Ohio known for BBQ?
Ohio is not famous for barbecue in the way that some states and cities are, but we craft all of our food with a bit of love and a comfort food-style approach. To be quite blunt, Ohio barbecue is incredible. Not only is it indulgent, but barbecue is a great way to bring people together. You'll find some of the best barbecue at local restaurants in Ohio, some of which have incredible themes. Many restaurants claim to have the best barbecue in Ohio, and each approaches the preparation of their meats in such a way that most restaurants simply can't be prepared. However, it is easy to narrow down the search by identifying some fan favorite destinations. Uncle Beth's is a great gem off the beaten path, and if you're near Cincinnati, you must swing by the local BBQ joint/gas station.
What style of BBQ can be found in Ohio?
What can't you find in Ohio? This melting pot of a state doesn't necessarily have its own style of BBQ, but we have a habit for taking other style of barbecue and making them… well… better. Don't believe us? Indulge in southern style barbecue at Oak & Embers Tavern, grab Cajun favorites at The Swampwater Grill, or you can enjoy some barbecue wrapped up in a sandwich to ensure you don't make a mess. The beauty of a place as diverse as Ohio is the abundance of delicious food throughout our 88 counties.
What are the other best hole in the wall restaurants in Ohio?
If you're in search of the very best hole in the wall restaurant in Ohio, you may be in for some disappointment. Our state is so vast that there are several incredible under-the-radar restaurants that will treat your taste buds to an indulgent experience. Mac & Joe's is an incredible eatery that's literally hiding in the middle of an alley. Up north, you'll find incredible eats as gas stations, which is the case with this one gas station's incredible hummus. Many hole-in-the-wall restaurants are local landmarks, so don't be shy! Ask around your community; locals are sure to be able to point you in the direction of the best grub in town.
Related Articles
Explore Ohio