7 Cool And Calming Hikes To Take In Ohio To Help You Reflect On The Year Ahead
There's nothing like a quiet walk in the beautiful Buckeye State to help you clear your mind and recharge for the busy demands of everyday life. So the next time you're feeling stressed, head to the wilds of Ohio to recharge your batteries, reflect on the present, and set intentions for the future. (Of course, these beautiful trails will also undoubtedly make you appreciate the beauty of nature in our wonderful state). There's no better way to refresh both your mind and body. Here are seven of the best hikes in Ohio, and we hope you'll explore them all!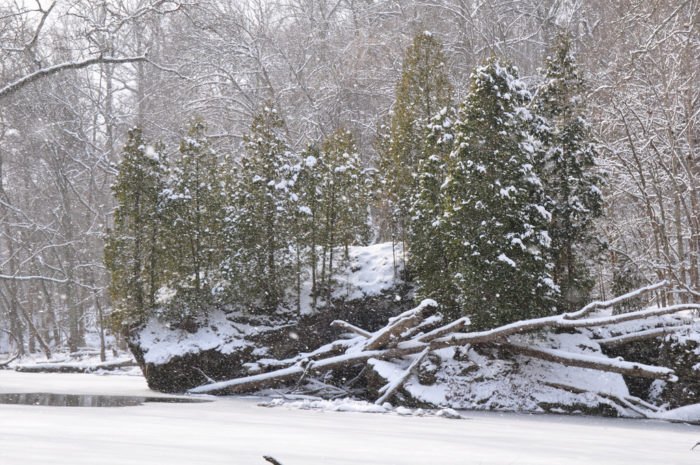 Have you ever taken any of these hikes? If so, we want to know what your experience was like!
What are your picks for the best hikes in Ohio? What would you add to the above list? Sound off on your favorite hikes in Ohio in the comments below! And for more beautiful places to explore in the Buckeye State, be sure to bookmark this article: A Nature Lovers Definitive Guide To Ohio's Natural Beauty – Waterfalls, Beaches, Hikes, And More!
OnlyInYourState may earn compensation through affiliate links in this article.
Best hikes in Ohio
March 16, 2022
What are some of the best hikes in Ohio?
There's no shortage of natural beauty in the Buckeye State, with the wondrous wilds of Ohio making for some truly perfect hiking. In terms of the best hikes in Ohio, we're going to head up to the state's one-and-only national parks. Some hiking trails can make you feel a million miles away from it all; the Ledges Trail is one such trail. Located within the Virginia Kendall Unit of the Cuyahoga Valley National Park, you'll find this gorgeous trail, where, more than 300 million years ago, it was actually covered by an ancient sea. Melting glaciers helped to form what are now captivating ledges you can hike through. It's easily one of the most scenic trails in Ohio; a place to really bask in the state's natural beauty.
What are some scenic places to explore in Ohio?
For the ultimate outdoor adventure in the Buckeye State, Hocking Hills State Park in Logan, Ohio, features seven hiking areas, as well as mountain biking trails and a plethora of other amusements and amenities. It's perhaps best-known, however, for its sprawling cave system. Old Man's Cave is most popular and can be explored via the eponymous six-mile hike. Along the way, hikers will get an up-close look at the magnificent gorge, which cuts through the entire 150-foot thickness of the Blackhand sandstone. Carved by the creek, the gorge serves as an avenue for visitors to peer into the earth's subsurface. Of course, if you're looking for more wondrous places to explore in Ohio, our Nature Lovers Definitive Guide is a great place to start!