These 7 Awesome Diners In Ohio Will Make You Feel Right At Home
When you're on the road, there's nothing like a good old-fashioned diner to make you feel (temporarily) right at home. Thankfully, Ohio is home to several diners that feature nostalgic decor, delicious home cooking and the classic American cheeseburger that will make you feel just that. The following are seven of the best diners in Ohio that will make you feel right at home.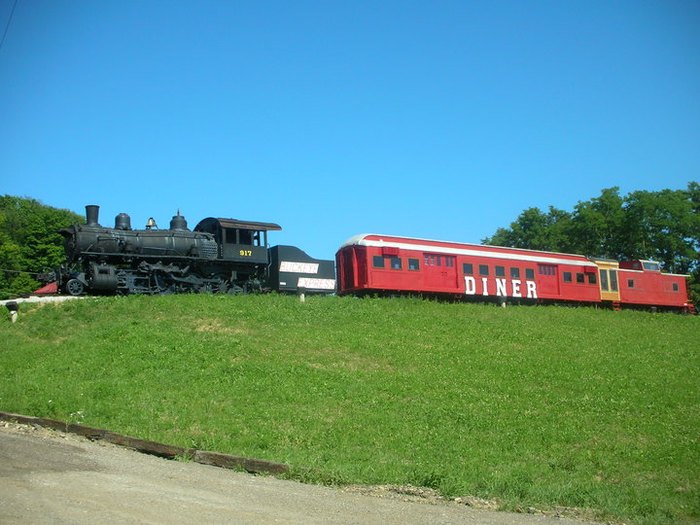 Have you been to any of the best diners in Ohio? Which one is your favorite? Share your experiences and photos with us in the comments below! And if we happened to leave your favorite eatery off the list, nominate it for a chance to be featured in the future.
Hungry for more? Feast your eyes on these iconic foods in Ohio that will make your mouth water.
OnlyInYourState may earn compensation through affiliate links in this article. As an Amazon Associate, we earn from qualifying purchases.
More to Explore
best diners in Ohio
What are the best mom and pop restaurants in Ohio?
Brotherton's Family Restaurant, located in Cincinnati, is one of the best mom and pop restaurants in Ohio. Whether you're devouring a delicious burger or enjoy some of their all-day breakfast, you'll be impressed. Don't pass this cozy neighborhood diner by!
What are the best hidden gem restaurants in Ohio?
Fredneck's Mini Mart, located in Bainbridge, is one of the best hidden gem restaurants in Ohio. Don't let the outside fool you! Yes, it's an unassuming convenience store. But they're known for serving some of the best pizza in the region. Really - don't knock it 'til you try it. Rebecca's Bistro, located in Walnut Creek, is another little-known eatery that's worth seeking out. This gorgeous restaurant sits inside a restored log cabin, and the dishes are incredible. Eating here feels like you're dining at your best friend's house!
What kind of food is Ohio known for?
Food in Ohio can't be beat. In addition to the classic cinnamon-infused chili, The Buckeye State whips up a mean sandwich. If you really want to treat your taste buds, devour a hearty corned beef sandwich from Slyman's Restaurant. This mega meal will keep you feeling full and happy for hours on end. Everyone's got to try it at least once! And speaking of gigantic meals, Thurman Cafe is another must-visit Ohio eatery. They're known for their monstrous "Thurmonator," an absolutely massive hamburger that's big enough to share. If you want to discover more tasty eats, head to Ohio's best food towns. No matter where you eat in these cities, you'll be served wonderful meals.
Related Articles
Explore Ohio
Featured Addresses

Buckeye Express Diner, 810 OH-97, Bellville, OH 44813, USA

Diner 23, 300 W Emmitt Ave, Waverly, OH 45690, USA

426 Main St, Grafton, OH 44044, USA

70 W Union St, Athens, OH 45701, USA

8253 Mayberry Square S, Sylvania, OH 43560, USA

Nutcracker Family Restaurant, 63 E Broad St, Pataskala, OH 43062, USA

95 W 2nd St, Chillicothe, OH 45601, USA