26 Incredible Things To Do In Cleveland During The Summer
Looking for summertime fun in Cleveland? You've come to the right place. In this article, we're going to dive into a world of summertime fun in and around Northeast Ohio. From Cleveland to the very edges of the metropolitan area, there is no shortage of things to do this summer. Take advantage of the comfort of your own hometown and get to know the area like a local! After all, you deserve a staycation… don't ya think?!

Top Summertime Tourist Attractions in Cleveland
Who doesn't love a good summertime excursion?! These top summertime attractions in Cleveland will satisfy your thirst for adventure. There's something for every kind of traveler out there. Whether you're looking for amusement rides or epic lakeside views, these summer attractions in Cleveland will knock your socks off.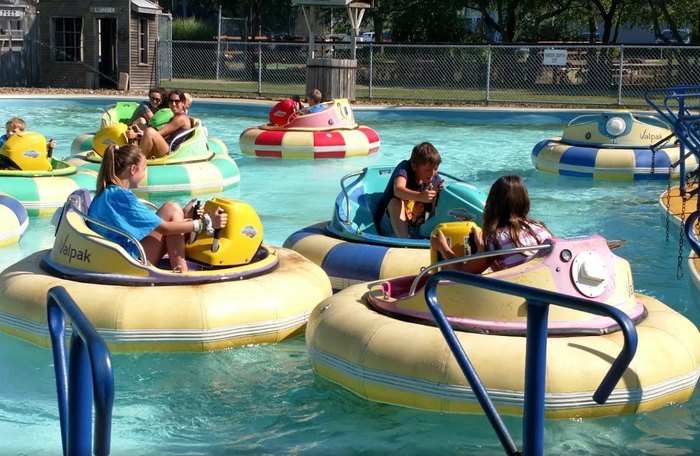 Honorable Mentions
These cool spots in Cleveland are perfect for a summertime excursion. However, there's even more to see! Eat, drink, and play in Cleveland at these additional spots.
Things to Do in Cleveland with Kids in the Summer
When it comes to family-friendly excursions, Cleveland is a hub of possibilities. There's fun for adventure lovers of all ages right here in town! Here are just a few things you can do for the whole family.
Honorable Mentions
These spots are tons of fun, but there's so much more for families to experience in Greater Cleveland. Explore the city and beyond at these cool spots.
Romantic Things To Do In The Summer In Cleveland
Love is always in the air here in Cleveland, and there's no shortage of romantic attractions. From gorgeous landscapes to charming local wineries, the Greater Cleveland metropolitan area and beyond offers much for couples to see and do. Instead of trying to pack all of the region's beauty into one visit, here are a few choices for future date destinations.

Honorable Mentions
Running out of date ideas in Cleveland? Don't give up just yet! There's so much more to see and do in the area, especially when it comes to romance.
Where to Go in Cleveland at Night in the Summer
As night falls in Greater Cleveland, things get extra magical. From firefly-filled parks to sun-splashed beaches, here are a few ways you can have a magical summer night in Cleveland.
Honorable Mentions
But wait… there's more! Summertime fun doesn't stop at night, and these additional destinations are perfect for an unforgettable outing. Find your next summer escape and tap into some of these awesome activities.
Free Things to Do in Cleveland in the Summer
Looking for some free things to do in Cleveland? You're in luck, because there is no shortage of things to do, especially around the lakefront, without spending a dime.
Honorable Mentions
The free fun doesn't stop there! There are so many fun, free things to do in Cleveland that it's almost impossible to include them all in one list. Check out these additional places where you can have a blast without breaking the bank.
These iconic places for summertime fun in Cleveland are unforgettable! Do you have a favorite destination on this list? Is there anything you'd add? Sound off in the comments!
Looking for more fun in Cleveland? Check out our bucket list of the 27 ultimate things to do in Cleveland.
Address: Swings-N-Things Fun Park, 8501 Stearns Rd, Olmsted Falls, OH 44138, USA
Address: Cleveland Metroparks Zoo, 3900 Wildlife Way, Cleveland, OH 44109, USA
Address: Euclid Beach Park, 16301 Lakeshore Blvd, Cleveland, OH 44110, USA