Chagrin Falls Is The Christmas Village Near Cleveland That Becomes Even More Magical Each Year
There is something magical about small-town holiday celebrations. Maybe it's the Hallmark atmosphere that comes during the Christmas season, or maybe it has something to do with the special people that fill those small towns and villages… Either way, the holidays are magical in places like Chagrin Falls, Ohio. This Cleveland suburb is complete with a waterfall, historic buildings, and oodles of seasonal cheer. You'll love spending Christmas in Chagrin Falls this year! Check it out: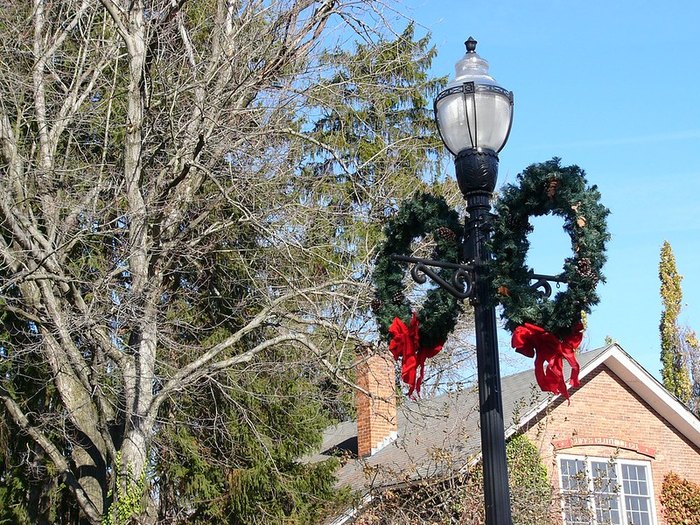 Christmas in Chagrin Falls is a magical time of year. This community just feels like it belongs in a Hallmark movie! Have you ever visited the area during the holiday season? Are there any other amazing small towns that become winter wonderlands around December? Share your thoughts in the comments!
Love the holiday season? You might also want to pay a trip to Medina… this quaint community hasn't lost its small-town charms as it has grown over the years!
Address: Chagrin Falls, OH 44022, USA
OnlyInYourState may earn compensation through affiliate links in this article.
Christmas in Chagrin Falls
December 08, 2022
What are some other things to do in Chagrin Falls?
While Christmas in Chagrin Falls is certainly something special, this charming town is a delightful place to visit all year round. This small town has a vibrant Main Street district that's full of amazing small businesses and restaurants. This picturesque village is home to only about 4,000 residents, and it's a charmingly historic town. The community was laid out in 1844, and has maintained its enchanting atmosphere over its lifetime. The city is named for its most stunning feature: an enchanting waterfall on the Chagrin River. The "High Falls," as they were affectionately known at the time of the village's founding, attracted settlers looking for waterpower. The picturesque community actually boasts three waterfalls on their river, but only the largest one has a spectacular viewing platform. The crown jewel and namesake of the Chagrin Falls community measures around 20 feet in height, though its crest varies depending on the time of year. Since the waterfall is located right off of the Main Street Bridge, you'll already be in the heart of the village. Might as well explore it a bit — and trust us, there's a lot to explore in this beguiling Buckeye State town.
Address: Chagrin Falls, OH 44022, USA
OnlyInYourState may earn compensation through affiliate links in this article.