Pop-Up Art Exhibits At The Holden Arboretum Outside Of Cleveland Add A Dash Of Whimsy To Any Hike
There's more to life than meets the eye. Sometimes, there's a force around us that we can't see, but we can feel… it's magic. Children know where to look for magic. They find magic in their games, they see faces in tree bark and fairies dancing around raindrops. What if I told you that art exhibits at the Holden Arboretum bring this kind of magic to life? It's true! Infusing a natural landscape with unobtrusive man-made elements adds a dash of whimsy that visitors of all ages can appreciate. Embrace your inner child and take a visit to one of the largest botanical gardens near Cleveland: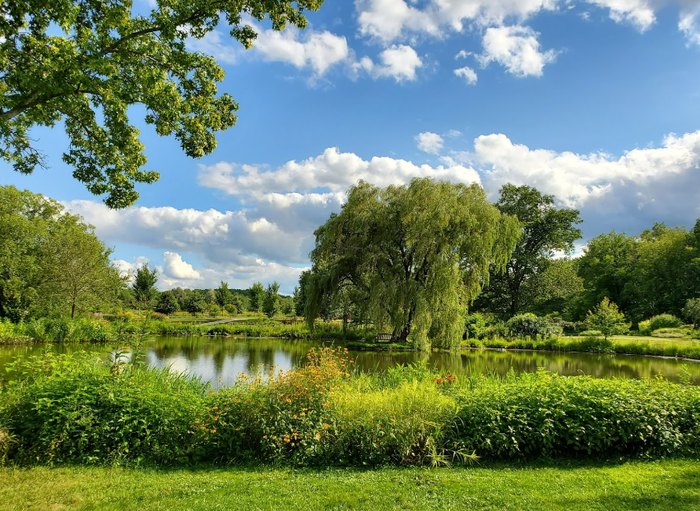 Art exhibits at the Holden Arboretum make nature even more magical, somehow. These ever-changing exhibits make each visit unique and well worth a trip from Cleveland.
Visit during the warmer months and plan to check out the Murch Canopy Walk… it's a magical treetop hike that will take your breath away!
Address: 9550 Sperry Rd, Kirtland, OH 44094, USA