7 Winter Getaways From Cincinnati That'll Cheer You Up After The Holidays
Winter is always an interesting time in Cincinnati, with up and down temperatures and typically many grey days. The holidays are filled with fun and excitement, and then mid-January arrives and we all wonder, what are we supposed to do with ourselves now? If you want to shake things up a bit this season and plan a little trip, these seven amazing winter getaways from Cincinnati are a great place to start. A visit to any of these places is bound to cheer you up and help to get through the long weeks leading to spring — just make sure you prepare for your adventure with these winter packing essentials!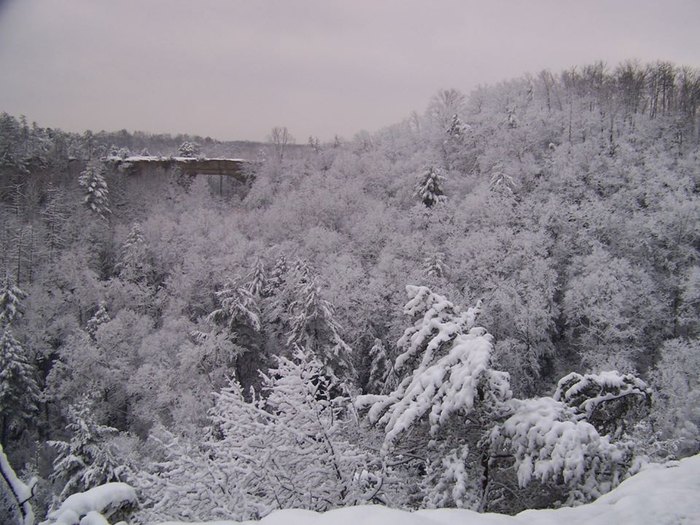 Winter getaways from Cincinnati are great ways to cheer up before, during, and after the holidays. While summer is often filled with vacations and trips, treat yourself to some time away this season. Do you love getting away in the winter? Where do you love to visit? What are some of your all-time favorite wintertime memories? Let us know in the comments!
And for a little day trip that can also cure those winter blues, check out this winter horseback riding excursion near Cincinnati.
Can't get enough of the fluffy white stuff? You might want to do an amazing winter hike near Cincinnati while you're at it!
OnlyInYourState may earn compensation through affiliate links in this article.
Winter Getaways
November 29, 2022
What are some of the best winter getaways near me? 

 
As long as you're in Cincinnati, there are plenty of options for a winter escape. Some of the best winter getaways near Cincinnati are:  
2. What are some of the best weekend trips from Cincinnati?  
There are all sorts of excellent ideas for the best weekend trips from Cincinnati, including (but not limited to): 
3. Where can I find the best winter cabin getaways near me?  
You probably won't be surprised to learn that there are lots of amazing, romantic, or otherwise cozy winter getaway cabins in Cincinnati (or near Cincinnati), like: