This Floating Restaurant Near Cincinnati Is The Ultimate Hidden Gem
Cincinnati is filled with locally owned, character-filled restaurants that are well-known by their regulars, but likely not as popular outside that circle. If you've ever driven past such a place and felt intimidated to go in – don't be! These hidden gems are run by friendly people, offer a unique atmosphere, and have delicious food to make your dining experience memorable. One such place that you may have driven past (or boated past) and didn't even know it is Fat Boy's Dream. You probably missed it because it literally floats on the water and does not sit right on the road, but you'll want to seek this floating restaurant out because it's the ultimate hidden gem near Cincinnati.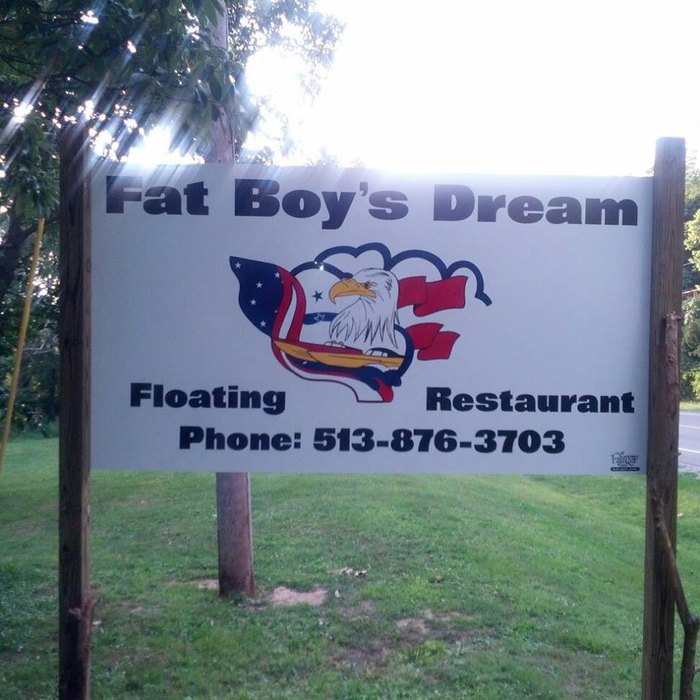 Fat Boy's Dream Floating Restaurant may be a mini-barge on the river, but this hidden gem is filled with tasty food, welcoming people, and a one-of-a-kind setting that all make it well worth your effort to track it down. Have you discovered this "dive" of a restaurant? Did you get there by boat, car, motorcycle, or some other mode of transportation? Let us know in the comments!
Fat Boy's Restaurant is located at 3202 US-52, Felicity, OH 45120. For more information, follow along with them on Facebook here.
If you're looking for tasty destinations in Cincinnati, check out these 9 amazing riverfront restaurants!
OnlyInYourState may earn compensation through affiliate links in this article.