Going Into These 5 Caves In Ohio Is Like Entering Another World
Guess what, Ohioans?! Turns out, you don't have to travel far to explore incredible caves and caverns. Right here in Ohio there are caverns waiting to take you into their depths and show you a whole new world. The following are what we believe to be the best caves in Ohio.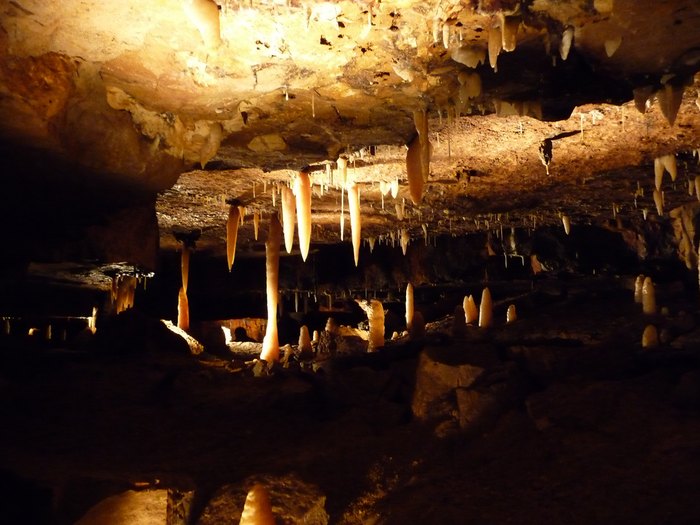 These caves are worth getting over your fear of the dark (….or bats….or anything else that might be in there.) So grab a backpack, a friend and a flashlight (of course) and take a few days to explore some of the best caves in Ohio.
Address: Ohio Caverns - Open All Year, 2210 OH-245 E, West Liberty, OH 43357, USA
Address: 16350 OH-374, Laurelville, OH 43135, USA
Address: 15248 E Township Rd 178, Bellevue, OH 44811, USA
Address: 19988 OH-664 Scenic, Logan, OH 43138, USA
Address: OH-56, Ohio, USA
Best Caves In Ohio
September 13, 2020
Does Ohio have any natural wonders?
The Buckeye State is full of natural wonder, as locals and visitors alike will surely realize. The Lake Erie Islands hide the most incredible glacial striations in Ohio… and they're deep grooves carved into the earth. Cuyahoga Valley National Park has a massive waterfall, the biggest in Ohio, and Crystal Cave is one of the most stunning natural places in the state. There's much to discover here!
What are the most beautiful hikes in Ohio?
The very best hikes in Ohio lead to waterfalls. Trekking through natural landscapes like those found in Charleston Falls Preserve and Beach City Wildlife Area are incredibly rewarding experiences for Ohio Nature Lovers of all ages.
What are the best outdoor adventures in Ohio?
Spending time in Hocking Hills or Cuyahoga Valley National Park are always rewarding adventures for nature lovers. However, there's something here to entertain adrenaline junkies, too. Take a zipline adventure or stroll along the Murch Canopy Walk for an experience like no other.
Address: Ohio Caverns - Open All Year, 2210 OH-245 E, West Liberty, OH 43357, USA
Address: 16350 OH-374, Laurelville, OH 43135, USA
Address: 15248 E Township Rd 178, Bellevue, OH 44811, USA
Address: 19988 OH-664 Scenic, Logan, OH 43138, USA
Address: OH-56, Ohio, USA